Destiny Finds A Way In New TV Spot For WINTER'S TALE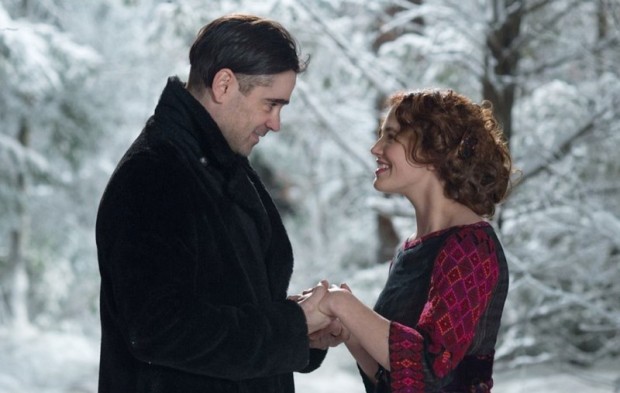 You just have to love all those TV spots for Akiva Goldsman's upcoming Winter's Tale movie. So inspiring, so romantic, so… never mind! We have another (short, but lovely) video to share with you, and this time – Colin Farrell and Jessica Brown Findlay are ready to show you that every one of us is born with a miracle inside…
Just a quick reminder – this supernatural romantic drama is based on the 1983 novel by Mark Helprin, and follows the story of Peter Lake, a thief who falls in love with Beverly Penn, a dying girl who has tuberculosis and occupies one of the houses he breaks into.
In other words, it's a story of miracles, crossed destinies, and the age-old battle between good and evil, so no wonder it is set to open on Valentine's Day, February 14th, 2014.
Beside the above mentioned duo, it also stars Russell Crowe, Jennifer Connelly, William Hurt and Eva Marie Saint.
Let us know what you think about the latest TV spot and stay tuned for more updates!