Beautiful Banners For WINTER'S TALE With Colin Farrell, Jessica Brown Findlay & Russell Crowe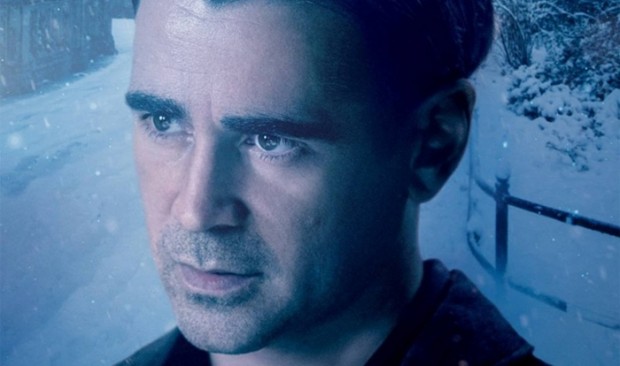 Time for us to take a much better look at
Colin Farrell
,
Jessica Brown Findlay
and
Russell Crowe
, 'cause three new banners for their upcoming
Winter's Tale
have just arrived! A month ago, we shared the
first trailer for Akiva Goldsman's supernatural drama
, so I'm sure you're already in love with this great-looking love story that will make us
believe in miracles
… Well, actually, Farrell's character is the one who believes in miracles. In case you forgot, he's a thief named Peter Lake, who falls in love with Findlay's Beverly Penn, a dying girl who occupies one of the houses he breaks into. As for Crowe, he portrays an insane gangster named Pearly (obviously not a very friendly guy for poor Peter). But you have nothing to worry about – Lake is saved from Pearly and his gang of thugs by Athansor, a mysterious white horse who becomes his guardian angel. And that, my dear friends, is what we call a miracle. Also starring
Jennifer Connelly
,
Will Smith
,
Matt Bomer
,
Kevin Durand
and
William Hurt
, the movie is set to hit theaters on February 14th, 2014. Don't forget to
click
on all these banners to enlarge & stay tuned for more updates!