THE CRAZY ONES 1.02 The Spectacular Teaser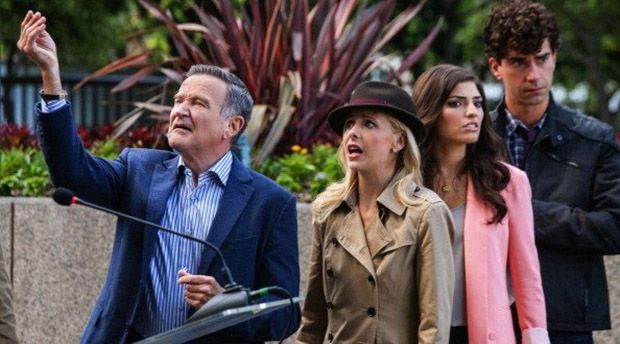 Few days ago we posted some photos from the second episode of
The Crazy Ones
titled
The Spectacular
and today we have a teaser for this one. As you already know, CBC's TV Show, created by
David E. Kelley
and directed by
Jason Winer,
stars
Robin Williams
and
Sarah Michelle Gellar.
The single-camera project revolves around a larger-than-life advertising genius whose unorthodox methods and unpredictable behavior would get him fired…if he weren't the boss, of course. But, here's the official synopsis for the first episode The Spectacular:
When Simon (Williams) encourages Sydney (Sarah Michelle Gellar) to take the lead on an ad campaign for Windy City Coffee, disaster ensues. Actually, Sydney's ad campaign for a local coffee shop goes horribly awry. Meanwhile, Zach (James Wolk) is jealous when Simon tasks Andrew (Hamish Linklater) with taking care of a family of ducklings.
You can watch The Crazy Ones 1.02 The Spectacular Thursday, October 3 (9:01 – 9:31 PM, ET/PT) on the CBS Television Network.