THE CRAZY ONES 1.02 The Spectacular Photos and New Teaser
Created by
David E. Kelley
, and directed by
Jason Winer
, the single-camera project revolves around a larger-than-life advertising genius whose unorthodox methods and unpredictable behavior would get him fired…if he weren't the boss, of course. You probably know we're talking about
The Crazy Ones
and
Robin Williams
as Simon Roberts – the boss.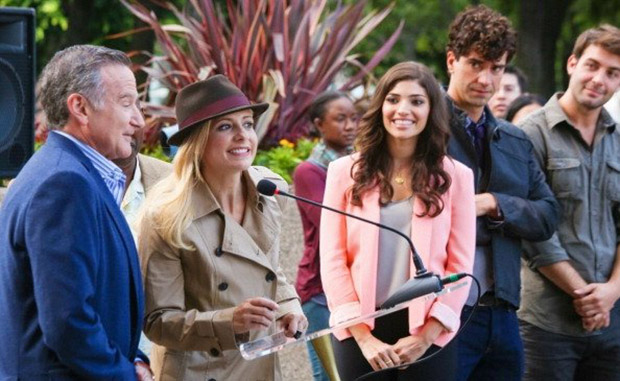 It's time for the second episode titled
The Spectacular
and promo photos and short synopsis. Yes, we also have another new teaser for the show. The Spectacular – When Simon (Williams) encourages Sydney (
Sarah Michelle Gellar
) to take the lead on an ad campaign for Windy City Coffee, disaster ensues. Actually, Sydney's ad campaign for a local coffee shop goes horribly awry. Meanwhile, Zach (
James Wolk
) is jealous when Simon tasks Andrew (
Hamish Linklater
) with taking care of a family of ducklings.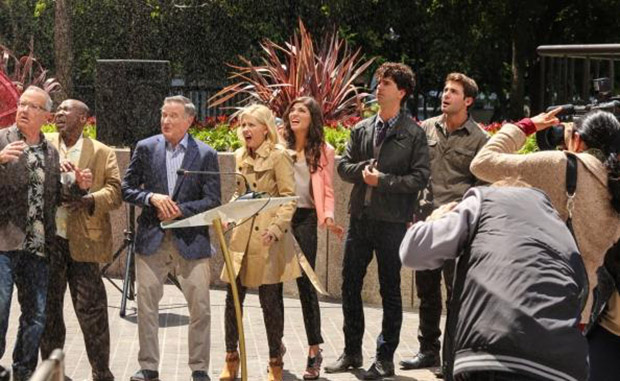 You can watch The Crazy Ones 1.02 The Spectacular Thursday, October 3 (9:01 – 9:31 PM, ET/PT) on the CBS Television Network. Check out the full official synopsis for the TV Show which premieres on Thursday, September, 26.
So, we have Robin Williams on board as Simon Roberts, the head of a powerful agency with the biggest clients and brands in the world. Right by his side is his daughter Sydney, played by Sarah Michelle Gellar. They make a good team, although Sydney is more reasonable and determined to make a name for herself. Despite being polar opposites, the twosome have managed to use unusual ways to win or keep clients, even if the people who they work with think they're crazy to pull it off, especially if it's from their boss, Simon. But, Simon and his daughter are not alone. James Wolk is also on board as a guy named Zach, Hamish Linklater also stars as neurotic art director Andrew, while Amanda Setton plays the beautiful and deceptively smart assistant Lauren.