Complete 2014 Berlin Film Festival Lineup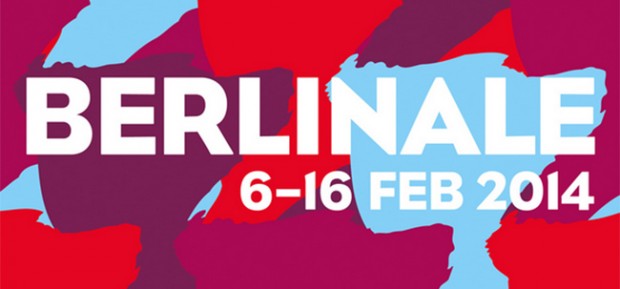 In case you forgot, it's time for the 64th annual
Berlin International Film Festival,
when Berlin becomes the center of the film world. Actually, not yet, it's scheduled to be held from February 6th to February 15th 2014 but now is the perfect moment to start our little chat about the whole thing.
James Schamus
will serve as president of the International Jury at the Festival next month with an impressive fellow jury including
Barbara Broccoli, Trine Dyrholm, Mitra Faharani, Greta Gerwig, Michel Gondry, Tony Leung
and
Christoph Waltz
. Schamus and company will decide who will receive the Golden Bear and Silver Bears of the 2014 Berlinale Competition. The 2014 Berlinale will open with the world premiere of
Wes Anderson
's
The Grand Budapest Hotel
. Twenty of the 23 films in the Competition program will be vying for the Golden Bear and Silver Bears. The awards ceremony will take place at the Berlinale Palast on February 15. The event will close with a screening of the winner of the Golden Bear. With a lineup that already includes George Clooney's
Monuments Men
and
Lars von Trier
's director's cut of
Nymphomaniac Part 1
, organizers also unveiled some new In Competition titles –
Christoph Gans
'
Beauty And The Beast
, though it will be screening out of competition and the big highlight,
Richard Linklater
's 12-years-in-the-making project
Boyhood
, premiered at the Sundance Film Festival. When it comes to Out Competition Berlinale movies, among the highlights are
David O. Russell
's Oscar contender
American Hustle
,
Diego Luna
directed biopic
Cesar Chavez
, acclaimed Canadian documentary
Watermark
,
Two Faces Of January
and
A Long Way Down
. So, now, read it carefully – complete 2014 Berlin Film Festival lineup.
IN COMPETITION
'71
by Yann Demange (United Kingdom)
Life of Riley
(Aimer, boire et chanter) by Alain Resnais (France)
Aloft
by Claudia Llosa (Spain, Canada, France)
Die geliebten Schwestern
by Dominik Graf (Germany)
Stratos
  (Μικρό Ψάρι Mikro psari) by Yannis Economides (Greece, Germany, Cyprus)
The Grand Budapest Hotel
by Wes Anderson (United Kingdom, Germany)
Black Coal, Thin Ice
(Bai Ri Yan Huo) by Diao Yinan (China)
Boyhood
by Richard Linklater (United States)
The Little House
(Chiisai Ouchi) by Yoji Yamada (Japan)
History of Fear
(Historia del Miedo) by Benjamín Naishtat (Argentina, Uruguay, Germany, France)
Jack
by Edward Berger (Germany)
In Order of Disappearance
(Kraftidioten) by Hans Petter Moland (Norway)
Stations of the Cross
(Kreuzweg) by Dietrich Brüggemann (Germany)
The Third Side of the River
  (La tercera orilla) by Celina Murga (Argentina, Germany, Netherlands)
Two Men in Town
(La voie de l'ennemi) by Rachid Bouchareb (France, Algeria, United States, Belgium)
Macondo
by Sudabeh Mortezai (Austria)
Praia do Futuro
by Karim Aïnouz (Brazil, Germany)
Blind Massage
(Tui Na) by Lou Ye (China, France)
No Man's Land
(Wu Ren Qu) by Ning Hao (China)
Inbetween Worlds
(Zwischen Welten) by Feo Aladag (Germany)
OUT OF COMPETITION
The Monuments Men
by George Clooney (United States)
Nymphomaniac Part 1
by Lars von Trier (Denmark, Germany, France)
Beauty and the Beast
(La belle et la bête) by Christophe Gans (France, Germany)
PANORAMA
Asabani Nistam!
(I'm Not Angry!), Reza Dormishian (Iran) With Baran Kosari, Navid Mohammadzadeh, Reza Behboudi, Misagh Zare, Bahram Afshari
Blind
, Eskil Vogt (Norway/Netherlands) With Ellen Dorrit Petersen, Henrik Rafaelsen, Vera Vitali, Marius Kolbenstvedt "
Difret
," Zeresenay Berhane Mehari (Ethopia) With Meron Getnet, Tizita Hagere "
Fieber
" (Fever), Elfi Mikesch (Luxembourg/Austria) With Eva Mattes, Martin Wuttke, Carolina Cardoso, Nicole Max, Sascha Ley
Gueros
, Alonso Ruizpalacios (Mexico) With Ilse Salas "
Highway
," Imtiaz Ali (India) With Randeep Hooda, Alia Bhatt "
Ieji
" (Homeland), Nao Kubota (Japan) With Kenichi Matsuyama, Yuko Tanaka, Sakura Ando, Takashi Yamanaka, Seiyo Uchino "
In Grazia di Dio
," Edoardo Winspeare (Italy) With Celeste Casciaro, Laura Licchetta, Barbara De Matteis, Anna Boccadamo, Gustavo Caputo "
Love Is Strange
," Ira Sachs (U.S.) With John Lithgow, Alfred Molina, Marisa Tomei, Charlie Tahan, Cheyenne Jackson "
Mo Jing
" (That Demon Within), Dante Lam (Hong Kong, China) With Daniel Wu, Nick Cheung "
Na kathese ke na kitas
" (Standing Aside, Watching), Yorgos Servetas (Greece) With Marina Symeou, Marianthi Pantelopoulou, Yorgos Kafetzopoulos, Nikos Georgakis "
Night Flight
," LeeSong Hee-il (Korea) With Lee Jae-jun, Kwak Shi-yang "
Nuoc
" (2030), Nghiem-Minh Nguyen-Vo (Vietnam) With Quynh Hoa, Quy Binh, Thach Kim Long, Hoang Tran Minh Duc, Hoang Phi "
Patardzlebi
" (Brides), Tinatin Kajrishvili (Georgia/France) With Mari Kitia, Giorgi Maskharashvili "
Risse im Beton
" (Cracks in Concrete), Umut Dag (Austria) With Murathan Muslu, Alechan Tagaev, Mehmet Ali Salman, Erdem Turkoglu, Ivan Kriznjak "
The Midnight After
," Fruit Chan (Hong Kong, China) With Wong You-nam, Simon Yam, Kara Hui, Janice Man, Suet Lam "
Viharsarok
" (Land of Storms), Adam Csaszi (Hungary) With Andras Suto, Adam Varga, Sebastian Urzendowsky "
Ye
" (The Night), Hao Zhou (China) With Zhou Hao, Liu Xiao Xiao, Li Jin Kang, Zhou Feng Qi
Arrete ou je continue
(If You Don't, I Will) by Sophie Fillieres, France
Bai Mi Zha Dan Ke
(The Rice Bomber) by Cho Li, Taiwan
Bing Du
(Ice Poison) by Midi Z, Taiwan/Myanmar
Calvary
by John Michael McDonagh, Ireland/U.K.
Hoje Eu Quero Voltar Sozinho
(The Way He Looks) by Daniel Ribeiro, Brazil
Is the Man Who Is Tall Happy?
by Michel Gondry, France
O Homem das Multidoes
(The Man of the Crowd) by Marcelo Gomes, Cao Guimaraes, Brazil
Papilio Buddha
by Jayan Cherian, India/U.S.
Quick Change
by Eduardo Roy Jr., Philippines
Stereo
by Maximilian Erlenwein, Germany
Test
by Chris Mason Johnson, U.S.
The Better Angels
by A.J. Edwards, U.S.
Kuzu
(The Lamb) by Kutlug Ataman, Germany/Turkey
Things People Do
by Saar Klein, U.S.
Triptyque
(Triptych) by Robert Lepage, Pedro Pires, Canada
Über-Ich und Du
(Superegos) by Benjamin Heisenberg, Germany / Switzerland/Austria
Unfriend
by Joselito Altarejos, Philippines
Xi You
(Journey to the West) by Tsai Ming-liang, France / Taiwan
Yves Saint Laurent
by Jalil Lespert, France
BERLINALE SPECIAL GALAS
A Long Way Down
by Pascal Chaumeil (United Kingdom, Germany)
American Hustle
by David O. Russell (United States)
Cesar Chavez
by Diego Luna (United States)
In the Courtyard
(Dans la cour) by Pierre Salvadori (France)
The 100-Year-Old Man Who Climbed Out the Window and Disappeared
(Hundraåringen som klev ut genom fönstret och försvann) by Felix Herngren (Sweden)
The Turning
, Anthology with 20 different directors (Australia)
The Dark Valley
(Das finstere Tal) by Andreas Prochaska (Austria, Germany)
Diplomacy
(Diplomatie) by Volker Schlöndorff (France, Germany)
The Two Faces of January
by Hossein Amini (United Kingdom, United States, France)
Someone You Love
(En du Elsker) by Pernille Fischer Christensen (Denmark) Stay tuned for 2014 Berlinale festival-updates – trailers, photos, synopsis & more – coming soon!