BLUE IS THE WARMEST COLOR Reveals Another Trailer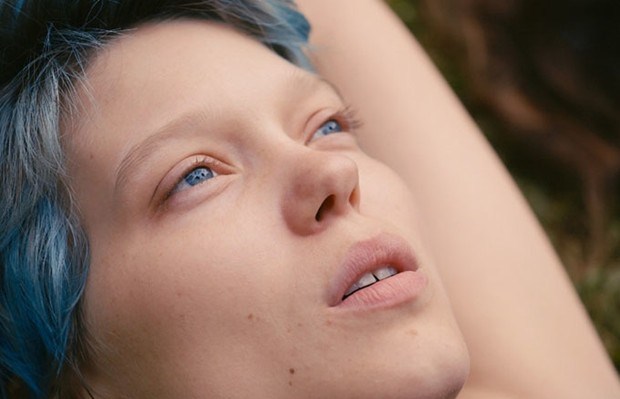 Blue is the Warmest Color
(aka this year's Palme D'Or winner) is set to hit theaters next month, and in case you still have any doubts about this project, we're here to share the latest trailer for the controversial French (lesbian) drama. A girl must date boys, yes or no? Head inside to see what
Adèle Exarchopoulos
and
Léa Seydoux
think about that!
Abdellatif Kechiche
directed the movie from a script written by
Julie Maroh
and
Ghalia Lacroix
, which follows a 15-year-old girl Adèle who aspires to become a teacher, but her life is turned upside down when she meets a blue-haired art student at a nearby college, who instigates a romance. In other words, Exarchopoulos plays Adele, who has no doubt: a girl must date boys. But that will change when she meets Emma, played by Seydoux, who allows her to discover desire and to assert herself as a woman and an adult. Here's what it looks like: And in case you want more details:
Adèle is climbing to adulthood and dreams of experiencing her first love. A handsome male classmate falls for her hard, but an unsettling erotic reverie upsets the romance before it begins. Adèle imagines that the mysterious, blue-haired girl she encountered in the street slips into her bed and possesses her with an overwhelming pleasure. That blue-haired girl is a confident older art student named Emma, who will soon enter Adèle's life for real, making way for an intense and complicated love story that spans a decade and is touchingly universal in its depiction.
Also starring
Jérémie Laheurte
,
Catherine Salée
,
Aurélien Recoing
and
Sandor Funtek
,
Blue Is The Warmest Color
is set to hit limited theaters on October 25th, 2013. Let us know what you think about the trailer & stay tuned for more!