ALMOST HUMAN Teaser Trailer for 1.07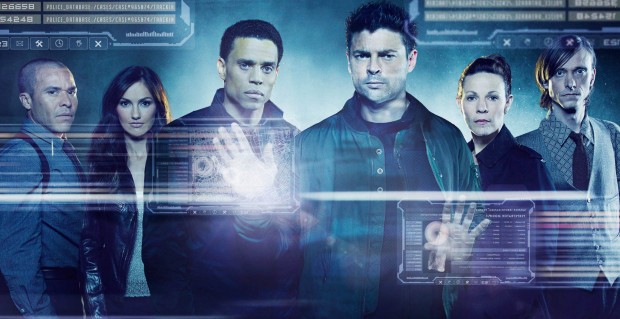 FOX released
Almost Human
teaser trailer of next week's episode which is still untitled. The thrilling cop-show drama set in the year 2048, will return in three weeks time with all new episodes. So, in trailer for the seventh episode we meet Dorian's (
Michael Ealy
) creator.
John Larroquette
will guest star as Dorian's designer Nigel, which could lead to some very interesting adventures. TV show comes from executive producer
J.J. Abrams
and creator/executive producer
J.H. Wyman
which stars
Karl Urban
as John Kennex, Michael Ealy as Dorian,
Lili Taylor
as Captain Maldonado,
Mackenzie Crook
as Rudy Lom,
Michael Irby
as Richard Paul and
Minka Kelly
as Valerie Stahl. Almost Human returns on Monday, January 6th on FOX.