DAWN OF THE PLANET OF THE APES Teaser, Full Trailer Arrives Tomorrow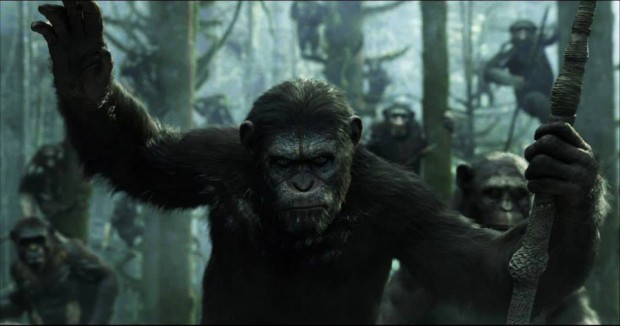 The very first teaser trailer for
Dawn of the Planet of the Apes
is here to remind you that Caesar is still the most important ape in
Matt Reeves
' upcoming sci-fi action. It's not like you're going to see something spectacular in this video, actually – the only thing you'll have a chance to
hear
is: I need to speak to Caesar! But hey, at least now we know that the full trailer for the movie arrives tomorrow, and I guess that means we'll finally have a chance to see some real action! In case you forgot, in a movie, which is already set to hit theaters on July 11th, 2014:
…a growing nation of genetically evolved apes led by Caesar is threatened by a band of human survivors of the devastating virus unleashed a decade earlier. They reach a fragile peace, but it proves short-lived, as both sides are brought to the brink of a war that will determine who will emerge as Earth's dominant species.
Beside
Andy Serkis
who stars as Caesar, the rest of the cast includes
Jason Clarke
,
Keri Russell
,
Gary Oldman
,
Judy Greer
,
Kodi Smit-McPhee
, and
Toby Kebbell
. Stay tuned for the first trailer!