ALMOST HUMAN Teaser Trailers and Photos from Skin 1.02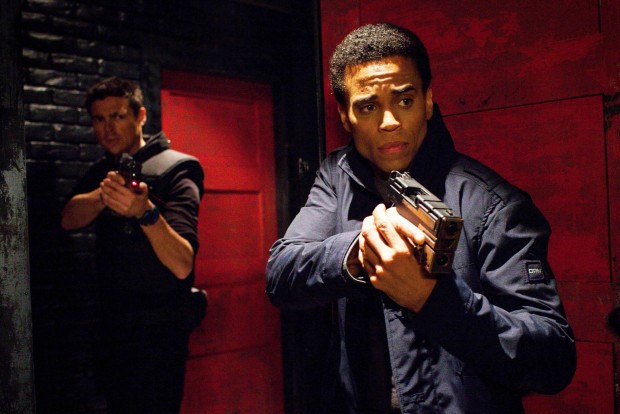 Check out Almost Human teaser trailers and photos from the second episode of the show which is titled Skin and airs November 18.
Detective John Kennex (Karl Urban) and Dorian (Michael Ealy) are dispatched to investigate a murder and high-profile missing persons case that lead them into the highly profitable world of IRCs – Intimate Robot Companions – also known as sexbots. Meanwhile, Kennex looks to reconcile a part of his troubled past.
TV show comes from executive producer J.J. Abrams and creator/executive producer J.H. Wyman which stars Karl Urban as John Kennex, Michael Ealy as Dorian, Lili Taylor as Captain Maldonado, Mackenzie Crook as Rudy Lom, Michael Irby as Richard Paul and Minka Kelly as Valerie Stahl.
Almost Human, Skin 1.02, series premiere, night two airs November 18 (8:00-9:00 PM ET/PT).