Kevin Spacey's HOUSE OF CARDS Trailer for Second Season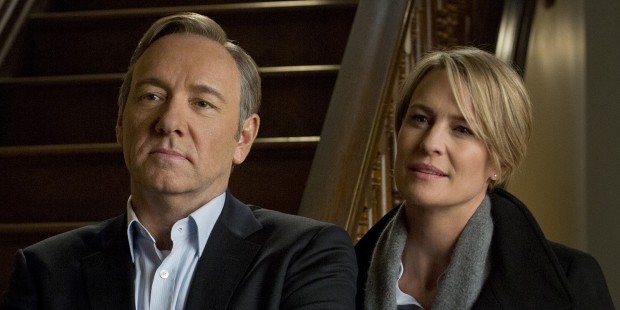 "There are two kinds of pain. The sort of pain that makes you strong, or useless pain, the kind that's only suffering. I have no patience for useless things." I'm sure you know we're talking about
Kevin Spacey
's masterful, charismatic but ruthless Francis Underwood who's ready for new adventures in the second season of
House of Cards
. Now, here's the first – great and intense trailer for the show which will premiere on Friday February 14th. So, get ready for 13 episodes of Netflix's series.
In the show's second season Francis and Claire Underwood continue their ruthless rise to power as threats mount on all fronts. Zoe Barnes, an up-and-coming reporter and Francis's former paramour, is inching closer to the truth about his crimes. President Walker's billionaire confidante Raymond Tusk demands that Francis reciprocate political favors or face retribution. And Claire must confront the increasing glare of the spotlight as it eats away at her and Francis's once private existence. The Underwoods must overcome these dangers – past and present – to avoid losing everything, regardless of collateral damage they leave in their wake.
Created by
Beau Willimon, David Fincher
and
Eric Roth
, the drama series stars
Kevin Spacey, Robin Wright, Kate Mara, Gerald McRaney, Mahershala Ali, Sebastian Arcelus, Kristen Connolly, Nathan Darrow, Sakina Jaffrey, Michael Kelly
and
Molly Parker
.