A MILLION WAYS TO DIE IN THE WEST Green Band Trailer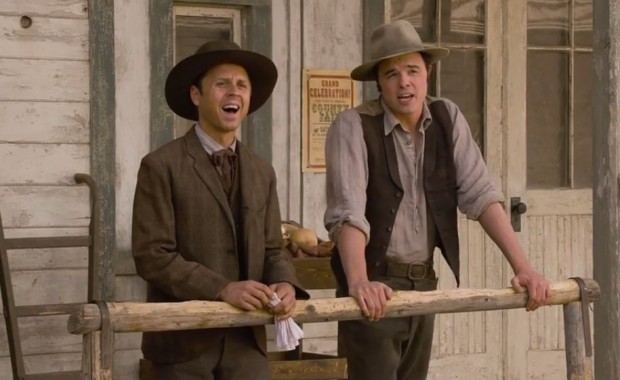 And right after the first red-band trailer for A Million Ways to Die in the West, here comes the second (green-band!) video with some… well, familiar faces! In case you forgot, we're talking about Seth MacFarlane's western comedy which is set to hit theaters this May. Head inside to find the video & let us know what you think…
Directed, produced, and co-written by MacFarlane, this (obviously) hilarious comedy revolves around a cowardly farmer named Albert (playd by MacFarlane as well!), who begins to fall for the mysterious new woman in town.
The fun part of the story starts when her husband and a notorious gun slinger announces his arrival, 'cause then – yep, you already guess – Albert must put his newfound courage to the test!
Also starring Charlize Theron, Liam Neeson, Amanda Seyfried, Giovanni Ribisi, Sarah Silverman and Neil Patrick Harris, the movie is set to hit theaters on May 30th, 2014.
Let us know what you think about the trailer & stay tuned for more updates!