4-minute HELIX Clip and Photos from Aniqatiga 1.06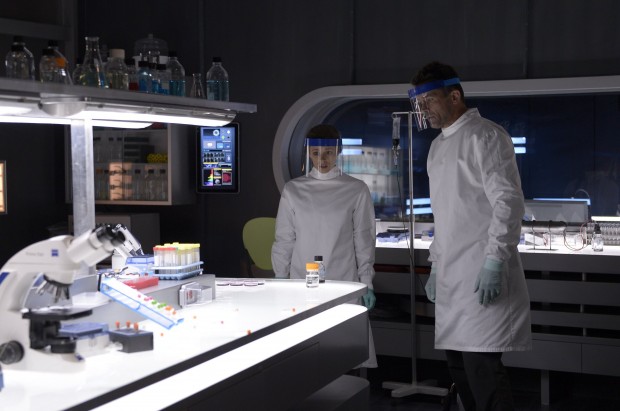 I don't know about you, but last episode of
Helix
,
The White Room
, was disappointment, especially after the fourth, which was a really good one. But, this new 4-minute clip and photos from the sixth episode titled
Aniqatiga
show us, too much, I guess? Dr. Alan and Dr. Jordan apparently discovered something spectacular in the lab. Major Balleseros is probably still alive, while Dr. Peter looks much better now…? Take a look and judge it for yourself.
Alan and Jordan make progress in decoding the virus. Hatake cures Walker before the corporation's helicopter arrives.
Helix stars
Billy Campbell
(Dr. Alan Farragut ),
Kyra Zagorsky
(Dr. Julia Walker),
Jordan Hayes
(Dr. Sarah Jordan),
Hiroyuki Sanada
(Dr. Hiroshi Hatake),
Neil Napier
(Dr. Peter Farragut),
Mark Ghanime
(Major Sergio Balleseros) and
Meegwun Fairbrother
(Daniel Aerov). Helix, Aniqatiga, 1.06 airs February 7th, 2014.