REIGN Teaser Trailer and Photos from Inquisition 1.11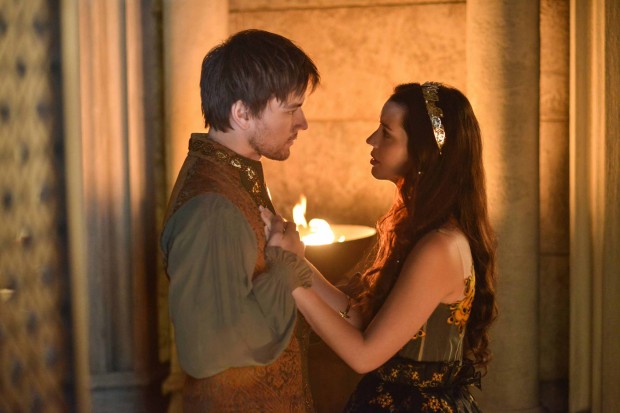 When Queen Catherine is accused of adultery and treason, she tries to save herself by exposing Bash's past… Of course, you know we're talking about the next episode of
Reign
titled
Inquisition
, and we're here today to share teaser trailer and photos from the show. So, here's a synopsis for the eleventh episode of Reign:
When King Henry (Alan Van Sprang) accuses Queen Catherine (Megan Follows) of treason and adultery, she sets out to save her life by exposing Bash's (Torrance Coombs) dark past. Mary (Adelaide Kane) and Bash go on a quest to expose an even more deadly secret from Catherine's past. Meanwhile, Nostradamus (guest star Rossif Sutherland) reveals the truth about the castle ghost, Clarissa (guest star Katie Boland), which shocks everyone.
Anna Popplewell, Caitlin Stasey, Celina Sinden and Toby Regbo also star. Reign, Inquisition 1.11, directed by Mike Rohl and written by Doris Egan airs  February 6th (9:00-10:00 p.m. ET) (TV-14, V) (HDTV).