WITCHES OF EAST END Teaser Trailers and Photos from Today I Am a Witch 1.03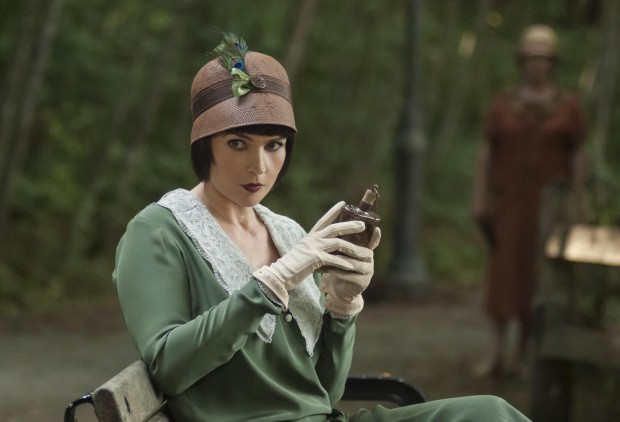 Lifetime has released new Witches of East End teaser trailers and photos from the third episode of its show which is titled Today I Am a Witch.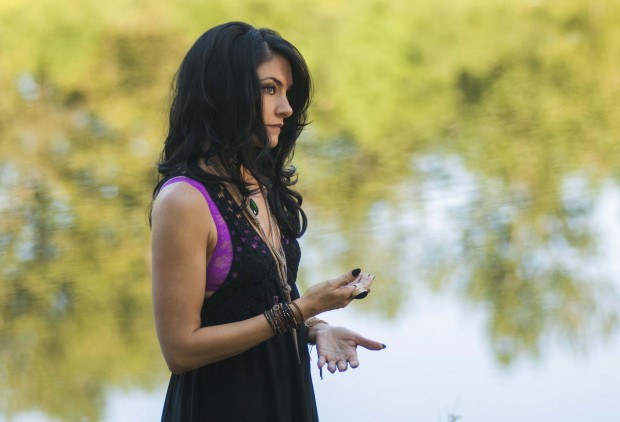 This show is based on Melissa de la Cruz novels of the same name and is developed for television by Maggie Friedman.
So, in 1.03 Today I Am a Witch, Ingrid struggles with the consequences of a spell; Joanna tries to discover who might be responsible for framing her. Wendy teaches Ingrid and Freya how to use their powers; Freya gets a new co-worker at the bar.
Witches of East End centers on the adventures of a mother and her two adult daughters, both of whom unknowingly are their family's next generation of witches, who lead seemingly quiet, uneventful modern day lives in Long Island's secluded seaside town of North Hampton. When one of the daughters becomes engaged to a young, wealthy newcomer, a series of events forces her mother to admit to her daughters they are, in fact, powerful and immortal witches.
Today I Am a Witch 1.03, starring Julia Ormond, Mädchen Amick, Jenna Dewan Tatum, Rachel Boston, Eric Winter, Daniel DiTomasso, Jason George and Virginia Madsen, airs October 20th.