WITCHES OF EAST END Teaser Trailer and Photos from A Few Good Talismen 1.04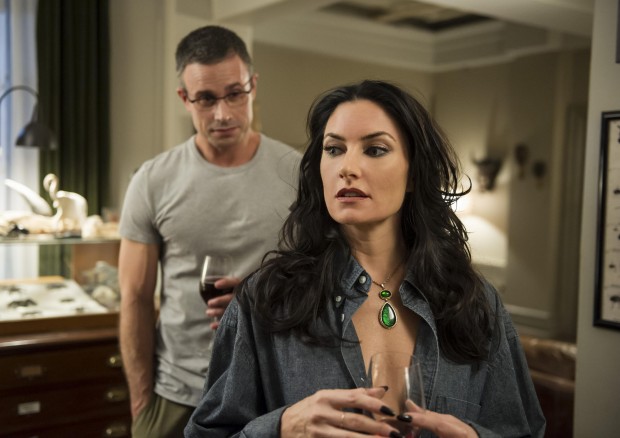 Lifetime has released new Witches of East End teaser trailer and photos from the fourth episode of its show which is titled A Few Good Talismen.
In the third episode, Joanna's attorney prepares for her murder trial. Ingrid re-evaluates her relationship with Adam; Penelope seeks Freya's help in repairing the rift between Dash and Killian, Wendy tries to gather ingredients for a spell.
The show is based on Melissa de la Cruz novels of the same name and is developed for television by Maggie Friedman.
Witches of East End starring Julia Ormond, Mädchen Amick, Jenna Dewan Tatum, Rachel Boston, Eric Winter, Daniel DiTomasso, Jason George and Virginia Madsen, airs October 27th.