Stop Hurting Yourself! New Clip From CARRIE, Opening This Friday!
The latest clip from the upcoming
Carrie
remake centers on our favourite telekinetic girl played by
Chloe Moretz
and her (let's face it – creepy!) mother Margaret, played by
Julianne Moore
. That woman is delusional and in her mind, her utmost responsibility is to protect her daughter…by using corporal punishment! Head inside to check her out…
I need to make it really clear, Margaret has her own religion. She was in a recognizable religion at some point. She had sex with her husband, she got pregnant, she defined that as a sin, and moved off into her own religion. It's a religion that she defines. She has her own iconography and as Carrie says, she changes things to mean what she wants.

Kimberly Pierce
Directed by
Kimberly Pierce
, the third film adaptation of
Stephen King
's novel of the same name follows a shy girl outcast by her peers and sheltered by her deeply religious mother, who unleashes telekinetic terror on her small town after being pushed too far at her senior prom.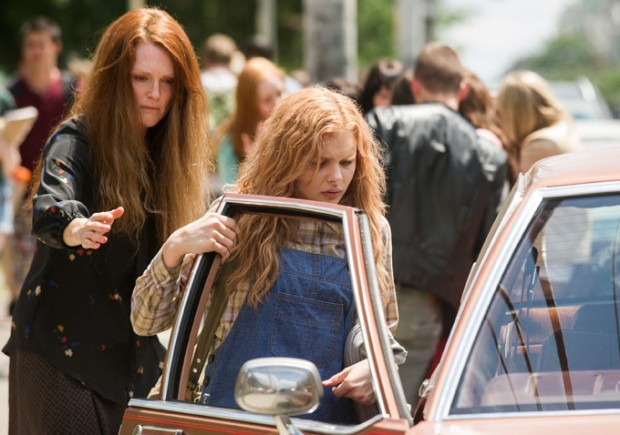 Also starring
Judy Greer
,
Portia Doubleday
,
Alex Russell
,
Gabriella Wilde
and
Ansel Elgort
,
Carrie
is set to hit theaters in two days – October 18th, 2013. Let us know what you think about this short video and stay tuned for more horror-updates!