WITCHES OF EAST END Teaser Trailer 1.02 Marilyn Fenwick, R.I.P.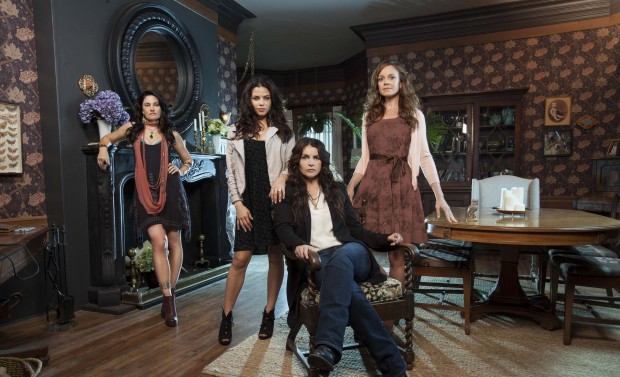 It's time for
Witches of East End
teaser trailer for the second episode of Lifetime's TV show titled
Marilyn Fenwick, R.I.P.
This spellbinding show is based on Melissa de la Cruz novels of the same name and is developed for television by Maggie Friedman. Here are synopses for the second, third and fourth episodes of Witches of East End:
Episode 1.02 – Millicent Fenwick, R.I.P. Ingrid uses dangerous family heirlooms to resurrect her Aunt Wendy; Ingrid and her aunt race to save Freya; Joanna is questioned by the police; Dash and Killian have a tense reunion. Episode 1.03 – Today I Am a Witch Ingrid struggles with the consequences of a spell; Joanna tries to discover who might be responsible for framing her; Wendy teaches Ingrid and Freya how to use their powers; Freya gets a new co-worker at the bar. Episode 1.04 – A Few Good Talismen Joanna's attorney prepares for her murder trial; Ingrid re-evaluates her relationship with Adam; Penelope seeks Freya's help in repairing the rift between Dash and Killian; Wendy tries to gather ingredients for a spell.
Lifetime's provocative drama Witches of East End stars
Julia Ormond, Mädchen Amick, Jenna Dewan Tatum, Rachel Boston, Eric Winter, Daniel DiTomasso, Jason George
and
Virginia Madsen
. Witches of East End Season 1 Episode 2 airs October 14, 2013 at 4:00.