New DRACULA Teaser Trailer – True Love Never Dies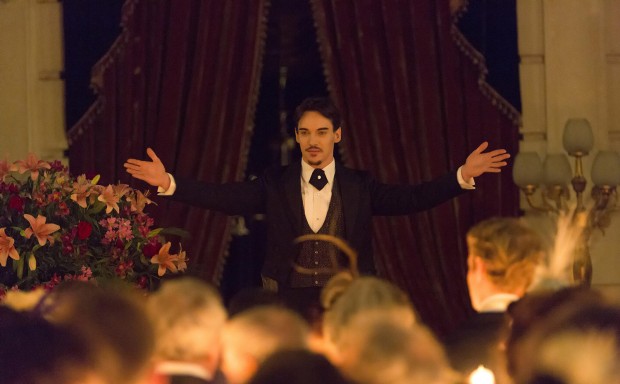 NBC has released a new Dracula teaser trailer for its new TV show, which is titled True Love Never Dies which airs October, 25.
Dracula starring Jonathan Rhys Meyers as Dracula, Oliver Jackson-Cohen as Jonathan Harker, Thomas Kretschmann as Abraham Van Helsing, Jessica De Gouw as Mina Murray, Katie McGrath as Lucy Westenra, Nonso Anozie as R.M. Renfield and Victoria Smurfit as Lady Jane.
Jonathan Rhys Meyers stars in this provocative new drama as one of the world's most iconic characters. It's the late 19th century, and the mysterious Dracula has arrived in London, posing as an American entrepreneur who wants to bring modern science to Victorian society. He's especially interested in the new technology of electricity, which promises to brighten the night – useful for someone who avoids the sun.
But he has another reason for his travels: he hopes to take revenge on those who cursed him with immortality centuries earlier. Everything seems to be going according to plan… until he becomes infatuated with a woman who appears to be a reincarnation of his dead wife.
The 10-episode series will premiere at 10PM on October 25th.