ONCE UPON A TIME IN WONDERLAND Clip and Photos from Forget Me Not 1.03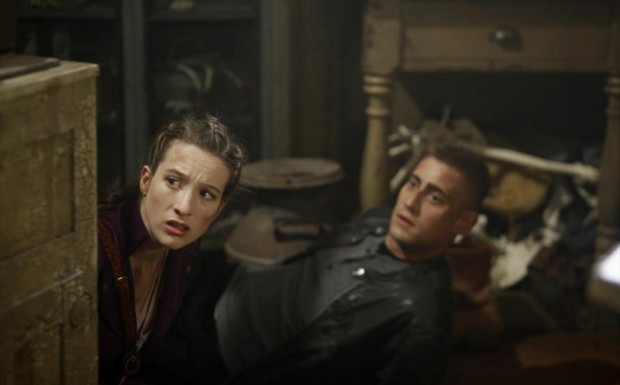 Check out a brand new
Once Upon a Time in Wonderland
clip from the third episode titled
Forget Me Not
as well as the photos from the show which airs October 24. In a flashback, viewers are introduced to Will Scarlet, who turns out to be the nifty Knave of Hearts.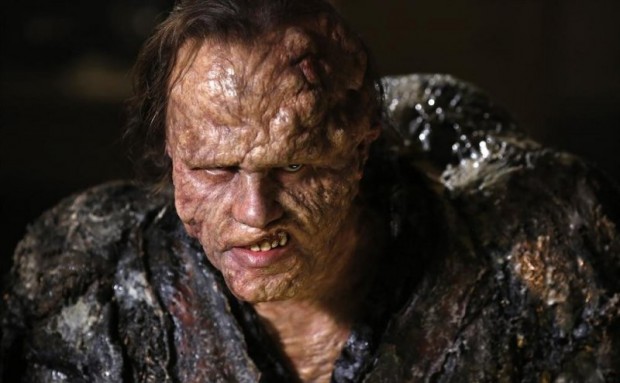 Will has joined Robin Hood's Merry Men and convinces them to steal gold from Maleficent's castle before also pilfering an enchanted looking glass for himself that comes with a hefty consequence. Meanwhile in Wonderland, Cyrus successfully tricks Jafar and the Red Queen into sending a Bandersnatch after Alice who in turn exposes something the White Rabbit has been secretly hiding.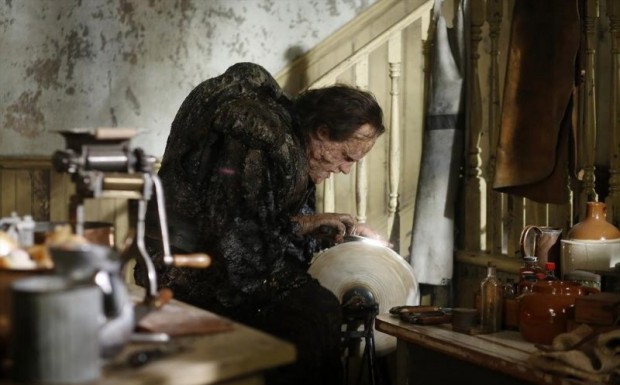 Once Upon a Time in Wonderland stars Sophie Lowe as Alice, Michael Socha as Knave of Hearts, Peter Gadiot as Cyrus, Emma Rigby as The Red Queen with Naveen Andrews as Jafar and John Lithgow as the voice of the White Rabbit.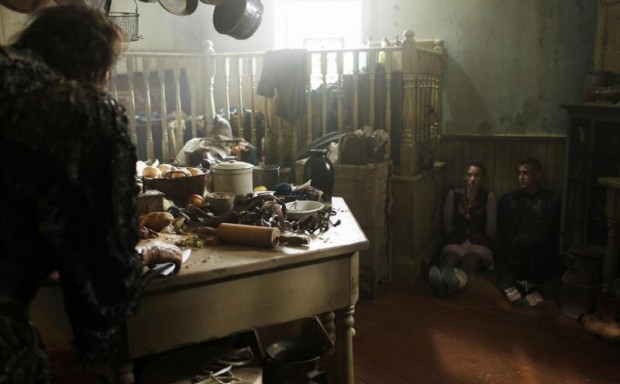 Forget Me Not guest stars include Dylan Thomas Collingwood as Friar Tuck/Injured Man Jason Burkart as Little John/Traveler One, Casey Manderson as Traveler Two, Ryan MacDonald as Footman, Thomas Saunders as Wealthy Gentleman, Sean Maguire as Robin Hood/Fourth Man, Mark Acheson as Nazim, Roger Daltry as the voice of the Caterpillar, Bob Phipps as Screaming Head, Hugo Steele as Orang, Steve Bacic as Grendel/Handsome Man, Catherine Mchaud as Young Woman, Brian George as Old Prisoner and as the voice of Maleficent.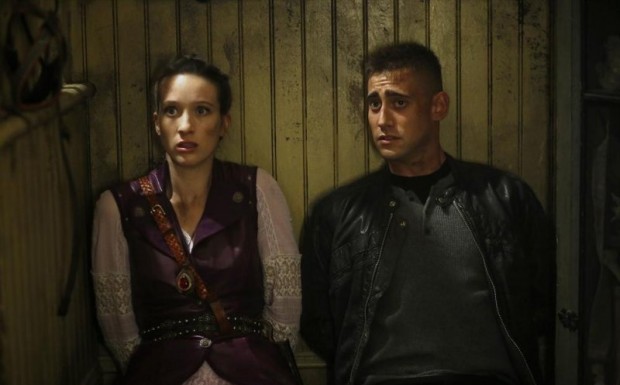 Forget Me Not written by Richard Hatem and directed by David Solomon airs on Thursday, October 24 (8:00-9:00 p.m., ET) on the ABC Television Network.