ONCE UPON A TIME IN WONDERLAND Sneak Peek – Down the Rabbit Hole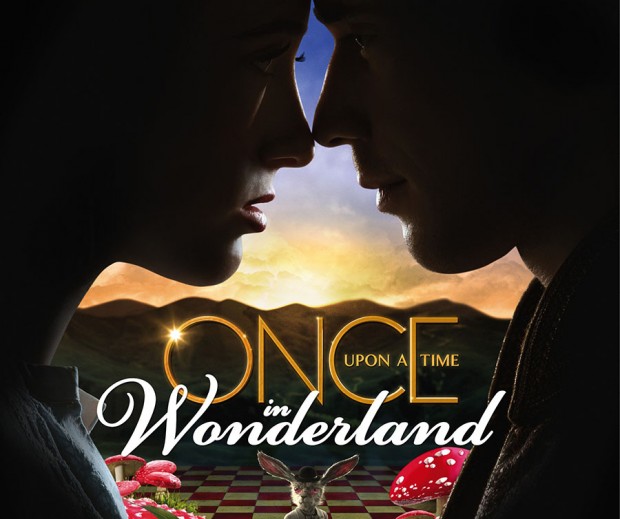 I really can't wait for this show to start, especially after watching this sneak peek titled Down the Rabbit Hole. Of course, I'm talking about ABC's
Once Upon a Time in Wonderland
starring
Sophie Lowe, Peter Gadiot, Michael Socha, John Lithgow, Emma Rigby, Jonny Coyne
and
Barbara Hershey
. Created by Edward Kitsis and Adam Horowitz, the series is based around Lewis Carroll's fairytale classic but with a different twist from the other adaptations – the whole thing takes place in the same universe as Once Upon a Time in present-day Wonderland, with flashbacks to pre-Curse Wonderland. Here's the official synopsis for the show:
In Victorian England, the young and beautiful Alice tells a tale of a strange new land that exists called Wonderland….one that has her family and doctors convinced she is mad. When the Knave of Hearts and the White Rabbit arrive to save her from a doomed fate, the trio tumble down the rabbit hole for the adventure of a lifetime to rescue Alice's lost love, Cyrus.
As you already know, Lowe plays Alice, Socha is on board as the Knave of Hearts, Lithgow is the White Rabbit, while Gadiot stars as Alice's lost love Cyrus. The rest of the cast includes Rigby as The Red Queen, Coyne as Dr. Lydgate and Hershey as Cora – Queen of Hearts. Directed by Ralph Hemecker, Once Upon a Time in Wonderland premieres October 10, 2013 on ABC.