HOW TO TRAIN YOUR DRAGON 2 Reveals New Poster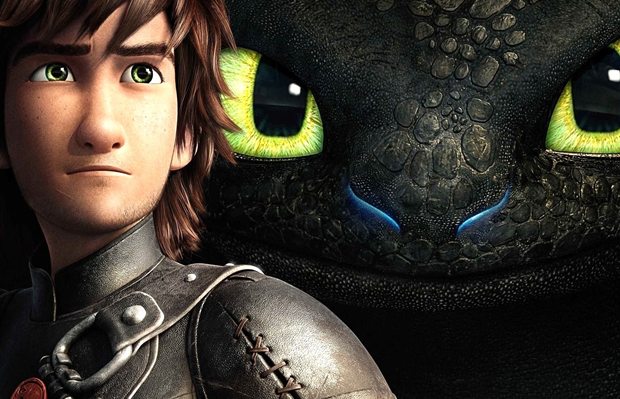 DreamWorks Animation has released the very first poster for their upcoming fantasy adventure How To Train Your Dragon 2, which is set to hit theaters on June 13th, 2014. As usual, this new poster gives us a much better look at Hiccup Horrendous Haddock III and his best friend, dragon Toothless. Head inside to check them out!
Written and directed by Dean DeBlois, the thrilling second chapter of the epic How to Train Your Dragon trilogy brings back the fantastical world of Hiccup and Toothless five years later.
While Astrid, Snoutlout and the rest of the gang are challenging each other to dragon races (the island's new favorite contact sport), the now inseparable pair journey through the skies, charting unmapped territories and exploring new worlds.
When one of their adventures leads to the discovery of a secret ice cave that is home to hundreds of new wild dragons and the mysterious Dragon Rider, the two friends find themselves at the center of a battle to protect the peace.
The voice-cast looks pretty cool, and includes Jay Baruchel, Gerard Butler, Cate Blanchett, Craig Ferguson, Djimon Hounsou, America Ferrera, Jonah Hill, Christopher Mintz-Plasse, T.J. Miller, Kristen Wiig and Kit Harrington.
As usual – click on the poster to enlarge & stay tuned for more updates!