Trailer & Poster For DRAFT DAY, Starring Kevin Costner And Jennifer Garner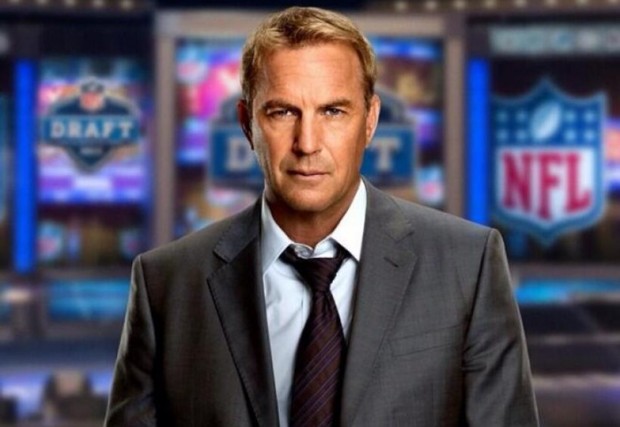 In case you're not so familiar with
Draft Day
, let us first inform you that we're talking about
Ivan Reitman
's sports comedy which is set to hit theaters this April. The movie stars
Kevin Costner
as the general manager of a major football team who struggles to acquire the number one draft pick for his club. Head inside to find the official trailer & poster, doesn't look bad at all…
Rajiv Joseph
and
Scott Rothman
stand behind the script which follows the above mentioned manager named Sonny Weaver who, on the day of the NFL Draft, has the opportunity to save football in Cleveland when he trades for the number one pick. Here's the trailer: And here's the rest of the story:
He must quickly decide what he's willing to sacrifice in pursuit of perfection as the lines between his personal and professional life become blurred on a life-changing day for a few hundred young men with dreams of playing in the NFL.
Beside Costner, the rest of
Draft Day
cast includes
Jennifer Garner
,
Ellen Burstyn
,
Denis Leary
,
Frank Langella
,
Chadwick Boseman
and
Sean Combs
, and as we said, the movie is set to hit theaters on April 11th, 2014.