HELIX Photos from Vector Episode 1.02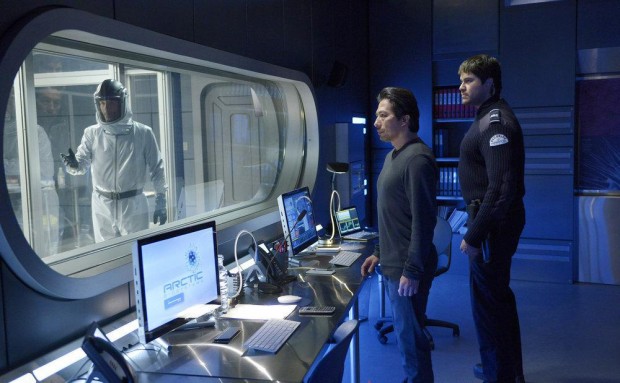 The first two episodes of the upcoming Helix, pilot and the second titled Vector, will premiere on January 1oth.
We've already presented you characters from the show and now it's time for some photos from the Vector episode.
The series follows a group of CDC scientists who travel to a research facility in the Arctic to investigate a potential outbreak of disease…BUT they quickly discover that the problem is much more horrifying than they'd feared.
Created by Ronald D. Moore, Helix main cast includes Billy Campbell (Dr. Alan Farragut), Kyra Zagorsky (Dr. Julia Walker), Jordan Hayes (Dr. Sarah Jordan), Hiroyuki Sanada (Dr. Hiroshi Hatake), Catherine Lemieux (Dr. Doreen Boyle), Neil Napier (Dr. Peter Farragut), Mark Ghanime (Major Sergio Balleseros) and Meegwun Fairbrother (Daniel Aerov).
The Helix, pilot, directed by Jeffrey Reiner, and the second episode titled Vector will premiere on Friday, January 10 at 10/9c and will run for at least 13 episodes.