THOR: THE DARK WORLD Reveals Loki Featurette (Plus An Interview With Tom Hiddleston)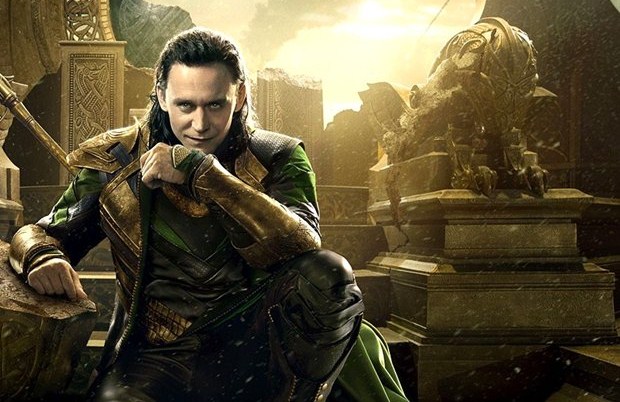 The latest
Thor: The Dark World
featurette is all about Loki, hope you'll enjoy! This brand new video gives us a much better look at Thor's adoptive brother and nemesis, who forms an uneasy alliance with Thor against the Dark Elves. In other words, we have a new behind-the-scenes footage and an interview with
Tom Hiddleston
, so make sure you head inside and check him out!
It's neither the journey I went on in the first Thor film, nor The Avengers film. It was actually very emotional. Loki is forced to do a lot of soul searching. He hits rock bottom and after that is forced to reconsider his options, that are actually quite profound – inside all this amazing spectacle and fun.

Tom Hiddleston
As usual, we will once again remind you that
Alan Taylor
's action-packed sequel opens on November 8th, 2013, and beside Hiddleston, also stars
Chris Hemsworth
,
Natalie Portman
, Stellan Skarsgård,
Idris Elba
,
Christopher Eccleston
,
Jaimie Alexander
,
Rene Russo
,
Anthony Hopkins
(and more). The movie continues the big-screen adventures of Thor, the Mighty Avenger, as he battles to save Earth and all the Nine Realms from a shadowy enemy that predates the universe itself. Or, if you prefer the official synopsis:
In the aftermath of Marvel's "Thor" and "Marvel's The Avengers," Thor fights to restore order across the cosmos…but an ancient race led by the vengeful Malekith returns to plunge the universe back into darkness. Faced with an enemy that even Odin and Asgard cannot withstand, Thor must embark on his most perilous and personal journey yet, one that will reunite him with Jane Foster and force him to sacrifice everything to save us all.
Let us know what you think about the video & stay tuned for more updates!