THE MONUMENTS MEN: Super Bowl Spot, Extended Clip & More Stills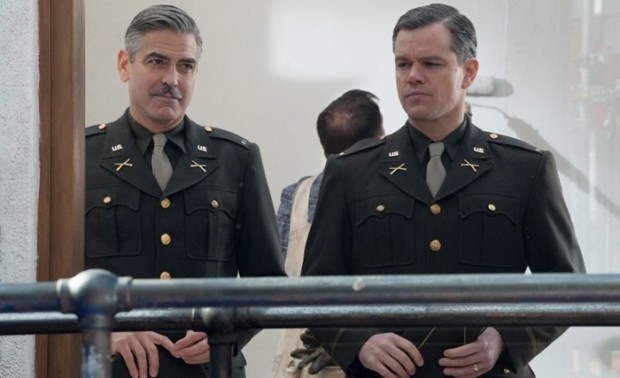 George Clooney
's latest World War II comedy drama
The Monuments Men
opens next Friday, so quite logically – we're back to give you another look at that brave group of museum directors, curators & art historians who are tasked to rescue art masterpieces from Nazi thieves. Head inside to check them out… In case you forgot, those guys are Clooney,
Matt Damon
,
Bill Murray
,
John Goodman
,
Jean Dujardin
,
Bob Balaban
,
Hugh Bonneville
, and (we also have one girl in team!)
Cate Blanchett
. They're on an impossible mission: the art is trapped behind enemy lines, the German army is about to destroy everything, but still – the Monuments Men are ready to risk their lives to protect and defend mankind's greatest achievements. Clooney directed the whole thing from a script he co-wrote with
Grant Heslov
, and the movie is based on the book written by
Robert M. Edsel
.
The Monuments Men
hits theaters on February 7th, 2014. Don't forget to
click
on all these stills to enlarge & let us know what you think about the videos!