George Clooney's THE MONUMENTS MEN Pushed To 2014, New Poster Revealed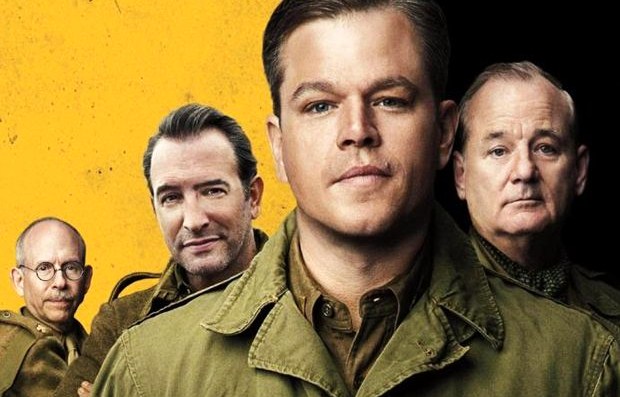 George Clooney
's WWII drama
The Monuments Men
is all of the sudden set to hit theaters on February 7th, 2014. Here's the real reason – "we simply don't have enough people to work enough hours to finish it." At least, that's what Clooney revealed in an interview with
LA Times
. So, it looks that the movie is officially out of the fall awards season, right? Never mind, after that pretty cool
trailer for The Monuments Men
, we have a brand new poster to share with you today: The Nazis pulled off the greatest art heist in history, and these guys are stealing it back! And, in case you forgot, those guys are Clooney,
Matt Damon
,
Bill Murray
,
John Goodman
,
Jean Dujardin
,
Bob Balaban
,
Hugh Bonneville
, and… well, there's also one beautiful lady –
Cate Blanchett
! The movie is based on the book by
Robert M. Edsel
and
Bret Witter
and tells the true story of a motley crew of historians and art dealers, who were sent behind enemy lines to rescue stolen art from the Nazis. Or, if you prefer more details:
An unlikely World War II platoon is tasked by FDR with going into Germany to rescue artistic masterpieces from Nazi thieves and returning them to their rightful owners. It would be an impossible mission: with the art trapped behind enemy lines, and with the German army under orders to destroy everything as the Reich fell, how could these guys – seven museum directors, curators, and art historians, all more familiar with Michelangelo than the M-1 – possibly hope to succeed? But as the Monuments Men, as they were called, found themselves in a race against time to avoid the destruction of 1000 years of culture, they would risk their lives to protect and defend mankind's greatest achievements.
As usual –
click
on the poster to enlarge & stay tuned for more updates!