POMPEII Gets It's Super Bowl Spot & New International Poster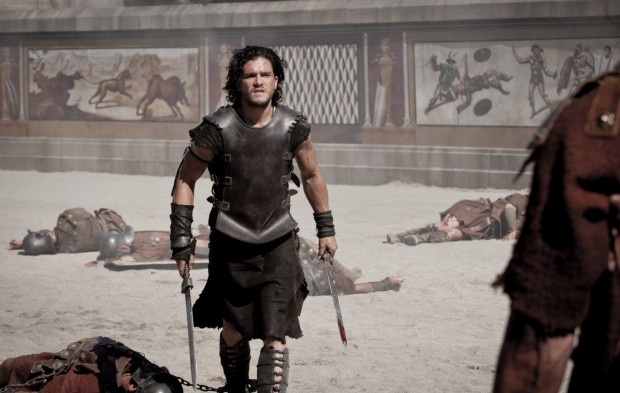 It's all about Super Bowl spots this week, so let's continue with a brand new video for Paul W.S. Anderson's action drama Pompeii, which is set to hit theaters this month! Starring Kit Harington and Emily Browning, the movie will teach us that when disaster strikes – a fight for survival is a chance for freedom. Or something like that, take a look:
Harington plays a slave turned gladiator named Milo, who finds himself in a race against time to save his true love Cassia, who has been unwillingly betrothed to the corrupt Roman Senator Corvis.
As Mount Vesuvius erupts, Milo must fight his way out of the arena in order to save his beloved as the once magnificent Pompeii crumbles around him.
Also starring Carrie-Anne Moss, Adewale Akinnuoye-Agbaje, Jessica Lucas, Jared Harris, and Kiefer Sutherland, the movie opens on February 21st, 2014.
So, any thoughts?