CAPTAIN AMERICA: THE WINTER SOLDIER Super Bowl Spot Teaser & New Posters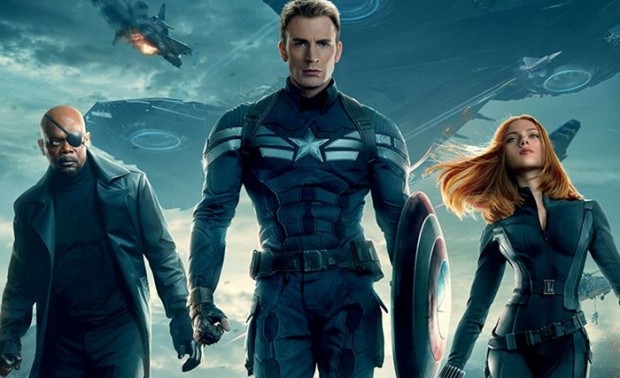 Following yesterday's character posters and some great stills from Captain America: The Winter Soldier, today we have a pretty short (but still great-looking) teaser for Super Bowl spot which you can check out in the rest of this report. In addition to this teaser (remember: the full spot arrives on Sunday!) we will also add two more posters with Steve Rogers, Nick Fury & Black Widow. Head inside to check them all out!
Set to hit theaters on April 4th, 2014, the upcoming superhero film comes from directors Anthony and Joe Russo, and as we previously reported, it will revolve around Steve Rogers who struggles to embrace his role in the modern world.
That's why he teams up with Natasha Romanoff, aka Black Widow, to battle a powerful yet shadowy enemy: the Soviet agent known as the Winter Soldier.
Here's that teaser:
Chris Evans, Scarlett Johansson, Samuel L. Jackson, Robert Redford, Sebastian Stan, Anthony Mackie, Cobie Smulders, Frank Grillo, Hayley Atwell, Toby Jones, Emily VanCamp star.
Click on these posters to enlarge & stay tuned for the full Super Bowl spot!