Don't Miss: 2 New TV Spots For THE HOBBIT: THE DESOLATION OF SMAUG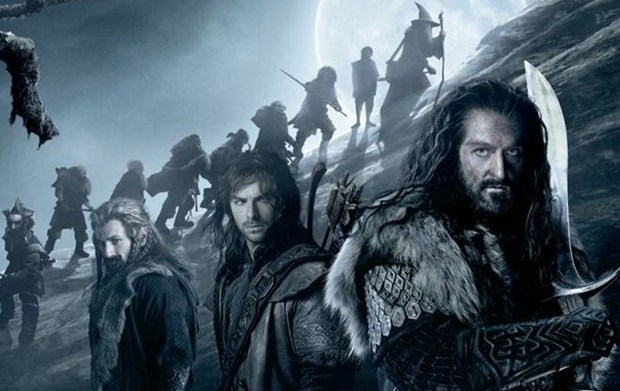 Two days ago we shared one pretty cool
trailer for The Hobbit: The Desolation of Smaug
, which is set to hit theaters next month. Today, we're back to give you another look at Bilbo Baggins and his crew, 'cause two brand new (and action-packed!) TV spots for
Peter Jackson
's action adventure have just arrived! Head inside to find the videos & let us know what you think… As we previously reported, the movie continues the adventure that started in
The Hobbit: An Unexpected Journey
, and follows Bilbo Baggins as he journeys with the Wizard Gandalf and thirteen Dwarves on an epic quest to reclaim the lost Dwarf Kingdom of Erebor.
The Hobbit: The Desolation of Smaug
is the second installment of a three-part film series based on
J. R. R. Tolkien
's classic fantasy novel, beginning with the above mentioned An Unexpected Journey and set to conclude with
The Hobbit: There and Back Again
in 2014. Starring
Ian McKellen
,
Martin Freeman
,
Richard Armitage
,
Cate Blanchett
,
Christopher Lee
,
Benedict Cumberbatch
,
Lee Pace
,
Hugo Weaving
,
Sylvester McCoy
,
Luke Evans
,
Orlando Bloom
and
Evangeline Lilly
, the movie is set to open on November 13th, 2013.