Sin Is A Choice: 5 Character Posters For Ridley Scott's THE COUNSELOR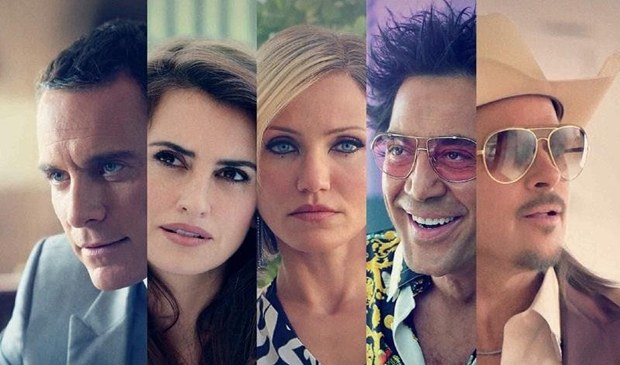 Ridley Scott
's latest crime thriller
The Counselor
opens next month, but I'm sure you already know that, right? You also know that the movie has an awesome cast on board, so why don't take another look at Fassbender, Cruz, Diaz, Bardem and Pitt. After all, they are here to remind us that sin is a choice, head inside to check them out… In case you forgot, Scott directed the whole thing from a script written by
Cormac McCarthy
, which tells the story of a lawyer, played by
Michael Fassbender
, who finds himself in over his head when he gets involved in drug trafficking.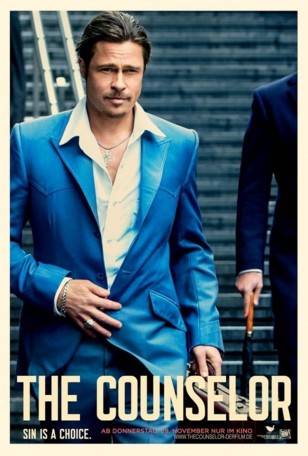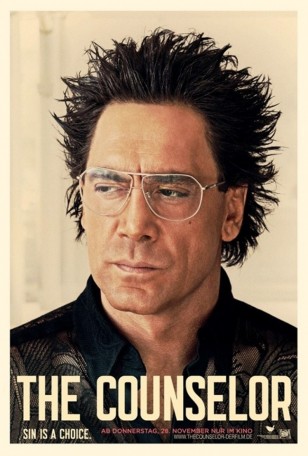 Beside Fassbender, the rest of the cast includes
Penelope Cruz
,
Cameron Diaz
,
Javier Bardem
and
Brad Pitt
(click on their character posters to enlarge!)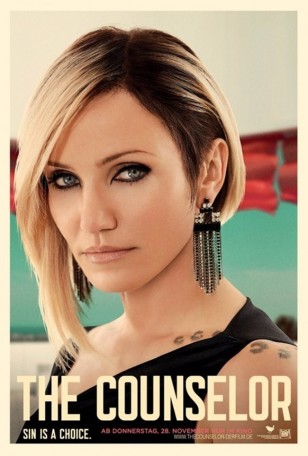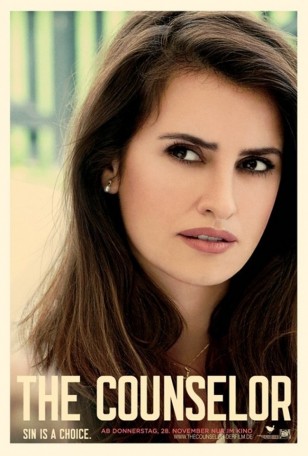 In case you've missed the official trailer: And in case you've missed the official synopsis:
Legendary filmmaker Ridley Scott and Pulitzer Prize winning author Cormac McCarthy have joined forces in the motion picture thriller The Counselor, starring Michael Fassbender, Javier Bardem, Brad Pitt, Penélope Cruz, and Cameron Diaz. McCarthy, making his screenwriting debut and Scott interweave the author's characteristic wit and dark humor with a nightmarish scenario, in which a respected lawyer's dalliance with an illegal business deal spirals out of control.
The Counselor
is set to hit theaters on October 25th, 2013.