THE COUNSELOR Posters: Sin Is A Choice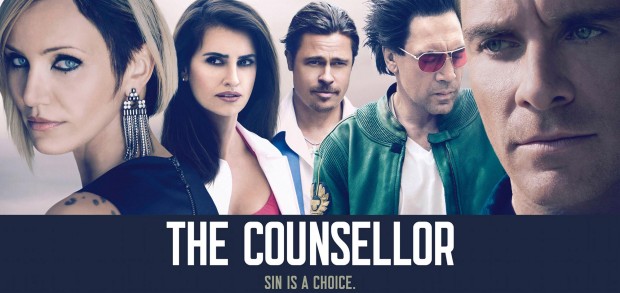 Check out two new posters for the upcoming star-studded legal thriller The Counselor. The movie tells the story of a clean lawyer (Michael Fassbender) who finds himself over his head when he gets involved with drug trafficking.
With a screenplay from Cormac McCarthy (No Country for Old Men), this film also stars Brad Pitt, Cameron Diaz, Javier Bardem, and Penélope Cruz.
Fassbender stars as a lawyer who gets sucked into the world of high powered drugs. Pitt and Bardem play big league guys in the field, with Diaz and Cruz starring as their ladies.
The Counselor is all set to hit theaters on October 25th, 2013.