New Trailer & Poster For MR. PEABODY & SHERMAN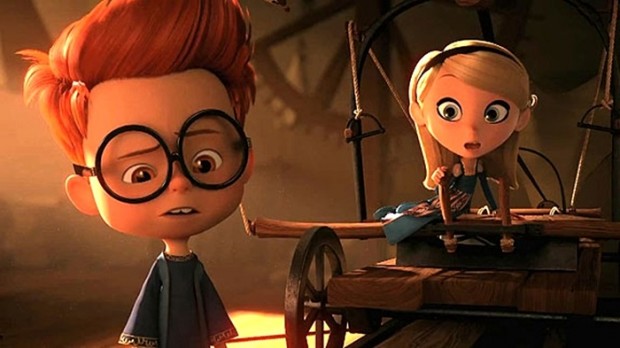 The most accomplished dog in the world, voiced by Ty Burrell, and his adopted boy Sherman, voiced by Max Charles, are back to present another brand new trailer for their upcoming 3D computer-animated comedy Mr. Peabody & Sherman. In addition to this great-looking video, we also have another lovely poster to share with you, hope you'll like it…
Directed by Rob Minkoff, and produced by Alex Schwartz and Denise Nolan Cascino, the movie revolves around Mr. Peabody, a talking dog (and the smartest ass in the universe!) and his adopted boy Sherman who find themselves in a race to repair history and save the future.
All that thanks to their time traveling WABAC machine, take a look:
Also starring Stephen Colbert, Leslie Mann, Ariel Winter, Allison Janney, and Stephen Tobolowsky, the movie is set to hit theaters on March 7th, 2014.
As usual – click on the poster to enlarge & let us know what you think about these cuties!