SLEEPY HOLLOW Teaser Trailer – Ichabod's True Love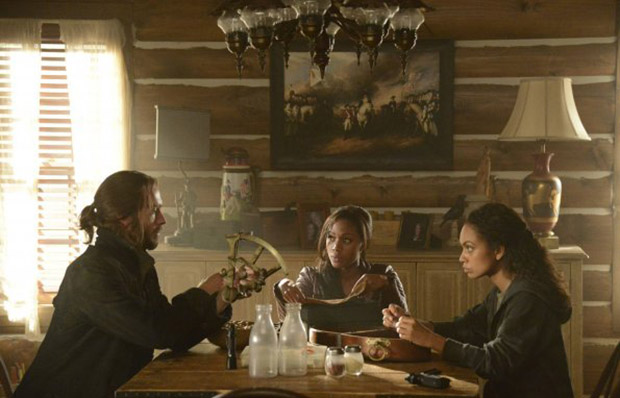 After a successful three-week run to start the fall,
Sleepy Hollow
has been renewed for a second season on FOX. So, the show will return for a second season in 2014. With 13.6 million viewers and a 5.0 rating among adults 18-49 in Live+3 figures, "Sleepy Hollow" is FOX's best drama debut since "24" in 2001, with FOX claiming a total premiere audience of more than 22 million viewers including VOD, Fox.com and Hulu viewing. Subsequent episodes have retained that premiere audience well. The next episode of the show 1.04 titled
The Lesser Key of Solomon
airs Monday, October 7 (9:00-10:00 PM ET/PT) on FOX. Here's the official 1.04 The Lesser Key of Solomon synopsis:
Lt. Abbie Mills and Ichabod Crane search for Abbie's estranged sister, Jenny (Lyndie Greenwood), who has escaped from a Sleepy Hollow psychiatric hospital. In a game-changing episode, which includes flashbacks to the real Boston Tea Party, Abbie and Ichabod discover more about the evil they are facing… and finally learn its name in the haunting.
Check out now a brand new teaser trailer for Sleepy Hollow titled
Ichabod's True Love
.