SLEEPY HOLLOW Teaser Trailer and Photos from The Golem 1.10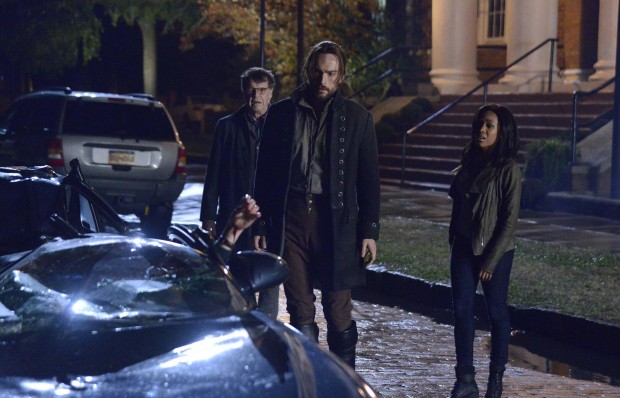 Check out Sleepy Hollow teaser trailer and photos from the tenth episode of the show which is titled The Golem.
Ichabod enlists Henry Parrish (John Noble) to help him communicate with Katrina, but in the process, a menacing danger is unleashed from purgatory in the The Golem episode of Sleppy Hollow.
Sleepy Hollow, The Golem stars Tom Mison as Ichabod Crane, Nicole Beharie as Lieutenant Abbie Mills, Orlando Jones as Captain Frank Irving, Katia Winter as Katrina Crane and John Noble as Henry Parrish, Amandla Stenberg as Macey Irving, Jill Marie Jones as Cynthia Irving.
Sleepy Hollow 1.10 airs Monday, December 9 (9:00-10:00 PM ET/PT) on FOX.