SLEEPY HOLLOW Teaser Trailer for 1.04. The Lesser Key of Solomon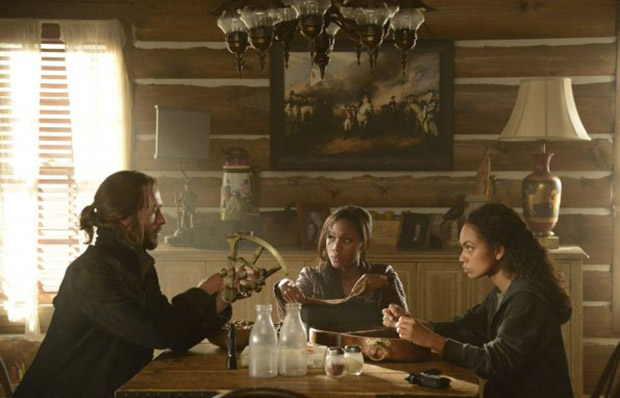 Today we have teaser trailer for the fourth episode of
Sleepy Hollow
titled
The Lesser Key of Solomon
. Tom Mison stars as Ichabod Crane, Nicole Beharie as Lt. Abbie Mills, Orlando Jones as Captain Frank Irving, Katia Winter as Katrina Crane and guest star Lyndie Greenwood as Jenny Mills.
Lt. Abbie Mills and Ichabod Crane search for Abbie's estranged sister, Jenny (Lyndie Greenwood), who has escaped from a Sleepy Hollow psychiatric hospital. In a game-changing episode, which includes flashbacks to the real Boston Tea Party, Abbie and Ichabod discover more about the evil they are facing… and finally learn its name in the haunting.
The Lesser Key of Solomon episode of Sleepy Hollow airing Monday, October 7 (9:00-10:00 PM ET/PT) on FOX.