REIGN Photos from Fated 1.08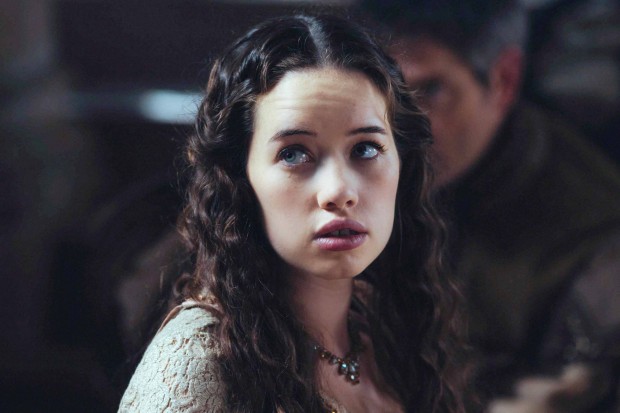 Check out Reign photos from the next episode of the show titled Fated which airs December 12th.
Mary learns that someone close to her will die.
Nostradamus (Rossif Sutherland) tells Mary (Adelaide Kane) of his prophecy that one among them will die soon, which causes Mary to make a decision that will forever change her relationship with Francis (Toby Regbo).
Clarissa (guest star Katie Boland) becomes bolder with her endeavors, while Kenna (Caitlin Stasey) informs Catherine (Megan Follows) of Diane's (guest star Anna Walton) plan for Bash (Torrance Coombs), which ends up backfiring.
Alan Van Sprang, Jenessa Grant, Anna Popplewell and Celina Sinden also star.
Reign, Fated 1.08, directed by Fred Gerber and written by Laurie McCarthy airs December 12th (9:00-10:00 p.m. ET).