Trailer, Poster & Images From ENEMY, Starring Jake Gyllenhaal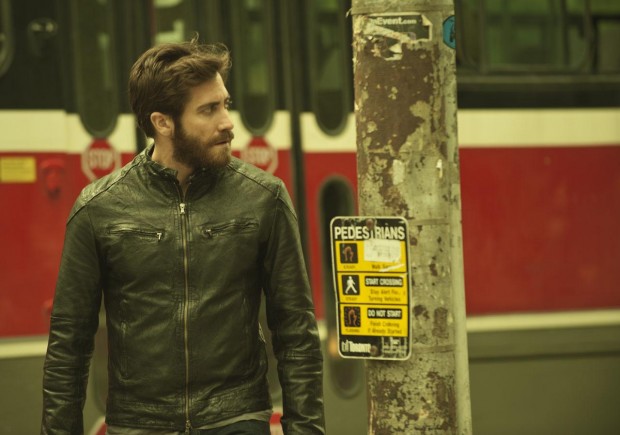 The last time
we talked about Denis Villeneuve's Enemy
, we shared one pretty cool teaser and the very first poster for the whole thing. Today, we're here to take another look at
Jake Gyllenhaal
and
Melanie Laurent
who (in case you forgot) will lead us through this great-looking
psychosexual
thriller. Head inside to check them out & let us know what you think… Let us once again remind you that Villeneuve directed the pic from a script written by
Javier Gullón
, but the movie is actually based on
José Saramago
's novel
The Double
, which revolves around a man who seeks out his exact look-alike after spotting him in a movie. Definitely looks like a provocative thriller about duality and identity where in the end only one man will survive, check it out: And in case you want to read the official synopsis:
The movie tells the story of a university lecturer named Adam who is nearing the end of a relationship with his girlfriend Mary. One night, while watching a film, Adam spots a minor actor who looks just like him. Consumed by the desire to meet his double, Adam tracks down Anthony, an actor living with his pregnant wife Helen and engages him in a complex and dangerous struggle.
Also starring
Sarah Gadon
,
Isabella Rossellini
and
Joshua Peace
,
Enemy
is finally set to hit limited theaters on March 14th, 2014.