New PARKLAND Poster and Two Clips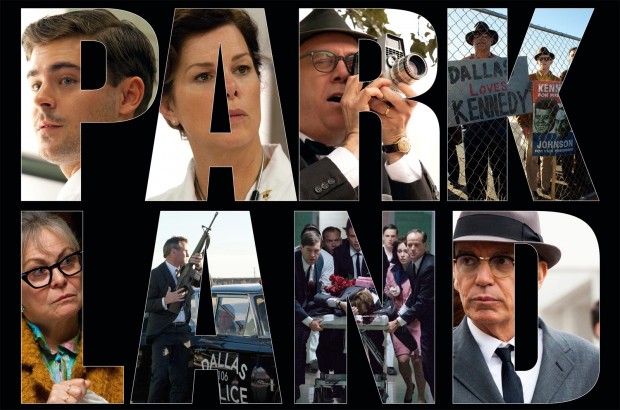 Check out two new clips and international poster for
Parkland
, the upcoming drama movie based on Vincent Bugliosi's book
Reclaiming History: The Assassination of President John F. Kennedy
.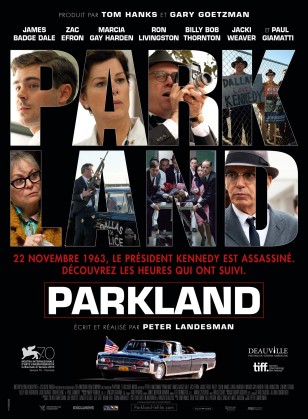 Directed by
Peter Landesman
and starring
Zac Efron, Marcia Gay Harden, Billy Bob Thornton
,
Jacki Weaver
and
Paul Giamatti
, Parkland seems less a presidential biopic and more a slow-burn thriller, focusing less on the assassination itself and more on the various, intertwined people at that infamous Dallas motorcade. Here's the synopsis for the film
From producers Tom Hanks and Gary Goetzman and writer/director Peter Landesman, Parkland is the true story behind a tragic day in history you thought you knew, but didn't, and couldn't, until now…50 years later. November 22nd, 1963 was a day that changed the world forever – when young American President John F. Kennedy was assassinated in Dallas, Texas. We follow in real time a group of individuals forced to make split-second decisions after this incomprehensible event that would change their lives and forever alter our world's landscape: the young doctors and nurses at Parkland Hospital, the chief of the Dallas Secret Service, the unwitting cameraman who captured what has become the most watched and examined film in history, the FBI Agents who had gunman Lee Harvey Oswald within their grasp and Vice President Lyndon Johnson who had to take control of a country in a moment's notice. Thrust into a scenario of unprecedented drama with unimaginable consequences, these key characters respond with shock, outrage, determination and courage. Woven together, their seemingly disparate perspectives make one of the most thrilling and powerful stories never told.
In case you missed it, check out the
trailer for Parkland
, which hits theaters on Friday, September 20th, 2013.
Clip #2
Clip #3