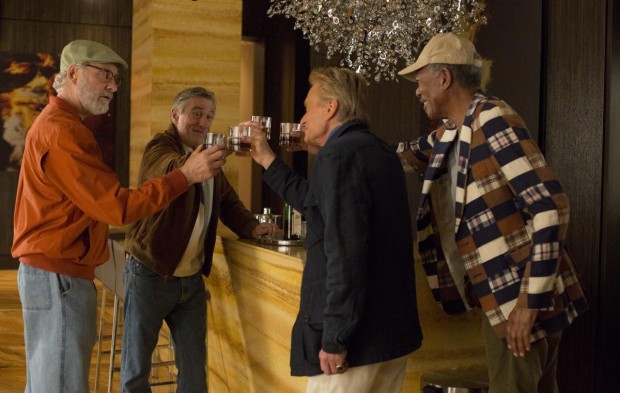 We have added a set of photos from the fall comedy
Last Vegas.
The film sees four pals hold a bachelor party for Billy's (
MichaelDouglas
) last–single-man-standing.
Robert De Niro, Morgan Freeman
and
Kevin Kline
round out the group of cronies. Also starring Mary Steenburgen, Romany Malco, and Jerry Ferrara.
Jon Turteltaub
(
National Treasure
) is the director, working from a screenplay by
Dan Fogelman
(
Cars, Bolt, Crazy, Stupid, Love
). Billy (Douglas), Paddy (De Niro), Archie (Freeman) and Sam (Kline) have been best friends since childhood. So when Billy, the group's sworn bachelor, finally proposes to his thirty-something (of course) girlfriend, the four head to Las Vegas with a plan to stop acting their age and relive their glory days. However, upon arriving, the four quickly realize that the decades have transformed Sin City and tested their friendship in ways they never imagined. Last Vegas hits theaters on November 1st, 2013.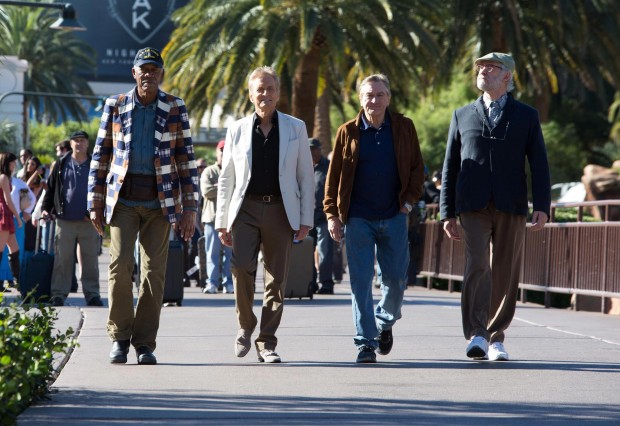 Morgan Freeman, Michael Douglas, Robert De Niro and Kevin Kline in Last Vegas