Barge In The First Clip From OUT OF THE FURNACE, With Christian Bale & Woody Harrelson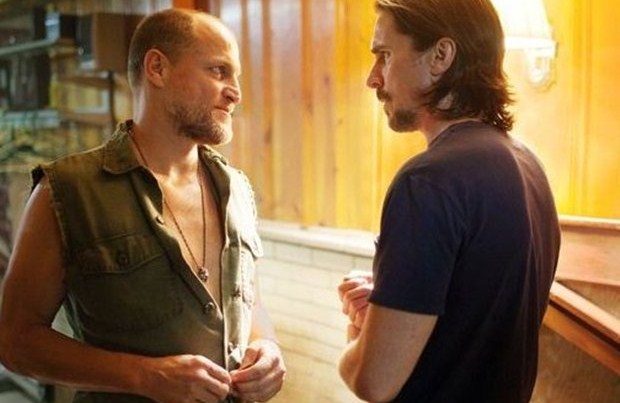 The very first clip from the upcoming drama thriller
Out of the Furnace
is all about
Christian Bale
and
Woody Harrelson
. In case you forgot, Bale plays a guy named Russell Baze who, when his brother mysteriously disappears, takes matters into his own hands to find justice. Head inside to check him out…
Scott Cooper
directed the whole thing from a script he co-wrote with
Brad Ingelsby
, which centers on the above mentioned Russell guy, who has a rough life: he works a dead-end blue collar job at the local steel mill by day, and cares for his terminally ill father by night. In case you've missed the
official trailer
and some pretty cool
pics
from the movie, now is the perfect moment to check them out, and here's the rest of the story:
When Russell's brother Rodney returns home from serving time in Iraq, he gets lured into one of the most ruthless crime rings in the Northeast and mysteriously disappears. The police fail to crack the case, so – with nothing left to lose – Russell takes matters into his own hands, putting his life on the line to seek justice for his brother.
Also starring
Casey Affleck
,
Forest Whitaker
,
Willem Dafoe
,
Zoë Saldana
and
Sam Shepard
,
Out of the Furnace
is set to hit theaters on December 6th, 2013. Let us know what you think about this clip & stay tuned for more updates!