NYMPHOMANIAC Red Band Clip From Chapter 8: "The Gun"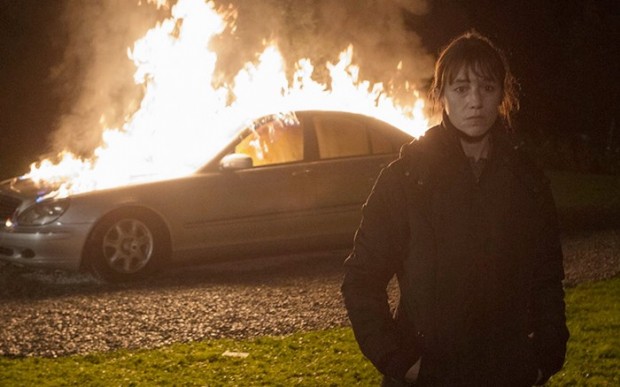 You already know what The Gun means, right? Good, 'cause this new (red band!) Nymphomaniac clip is hard to explain. I mean, not hard, but awkward. Whatever. If you're enthustiastic about Lars von Trier's upcoming movie, then we definitely recommend you to check out the latest video which centers on Charlotte Gainsbourg's Joe, who enters a shady business but quickly finds out that her life has taught her some valuable skills…
Sometimes things hide, because we're familiar with them. But if you change your point of view, they can suddenly take on a whole new meaning.
That's a little message from Nymphomaniac, which (in case you forgot) follows:
…a self-diagnosed nymphomaniac who is discovered badly beaten in an alley by an older bachelor, Seligman, who takes her into his home. As he tends to her wounds, she recounts the erotic story of her adolescence and young-adulthood…
Also starring Charlotte Gainsbourg, Stellan Skarsgard, Stacy Martin, Shia LaBeouf, Christian Slater, Jamie Bell, Uma Thurman, Willem Dafoe, Mia Goth, Sophie Kennedy Clark, Connie Nielsen, Michael Pas, Jean-Marc Barr, Udo Kier (and more), the movie is set to hit theaters on March 21st, 2014.