Lovely Christmas Trailer For THE NUT JOB Has Arrived (Plus More Images)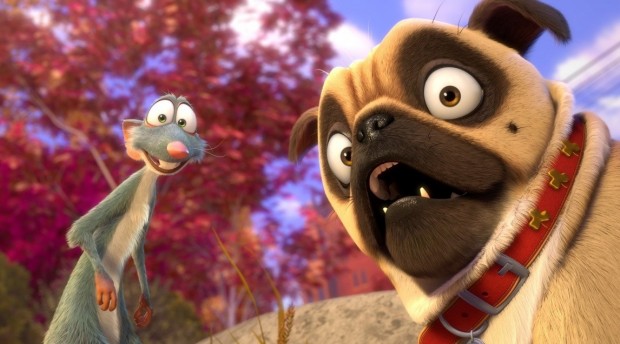 Here comes a special Christmas trailer for The Nut Job, which opens in less than month! Funny, but action-packed video as well, 'cause (in case you forgot), our cute friends Surly and Buddy have an interesting plan: to rob a nut store to stock up for winter! Head inside to check them out & let us know what you think!
Just a quick reminder – director Peter Lepeniotis stands behind this animated 3D comedy which is set in fictional Oakton, and stars Will Arnett as a mischievous squirrel Surly who, together with the above mentioned rat friend, plans a nut store heist of outrageous proportions.
No nuts, no glory, which means only one thing: a hilarious adventure!
Also starring Brendan Fraser, Liam Neeson, Katherine Heigl, Stephen Lang, Sarah Gadon and Jeff Dunham, The Nut Job is set to hit theaters on January 17th, 2014.
Don't forget to click on all these images to enlarge: