Another Sexy Poster For NYMPHOMANIAC Is Here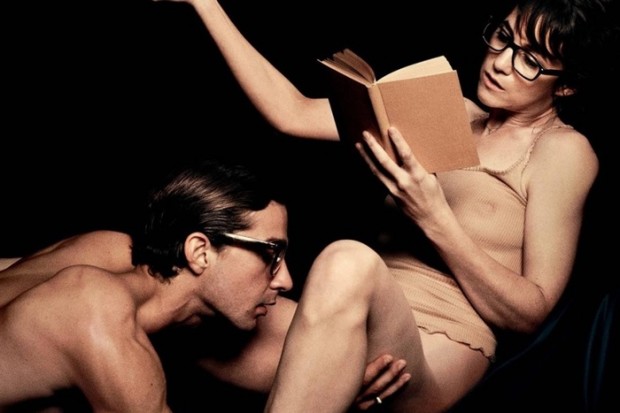 And this time, we have a much better look at
Charlotte Gainsbourg
and
Shia LaBeouf
! A self-diagnosed nymphomaniac Joe is (obviously) more than ready to teach Jerome something new, and I guess we're definitely ready for
more hot clips
, hope you agree? Well, until something new arrives, head inside to see a larger version of this image, and let us know what you think. In case you forgot,
Nymphomaniac
finally has a release date –
Part One
is set to open on March 21st, 2014 while
Part Two
arrives on April 18th, 2014. And, just a short reminder, in
Part One
Joe will open her soul to
Stellan Skarsgård
's character – an older bachelor named Seligman who finds her badly beaten in an alley and takes her into his home. Thanks to flashbacks, we'll have a chance to hear (and see, 'cause
Stacy Martin
plays Young Joe) that so-called poetic story of a woman's erotic journey from birth to the age of 50. The movie is both written and directed by
Lars von Trier
, and also stars
Christian Slater
,
Uma Thurman
,
Sophie Kennedy Clark
,
Connie Nielsen
and
Udo Kier
. Let us know what you think about the latest poster and stay tuned for more updates!