NYMPHOMANIAC Reveals Another Red Band Clip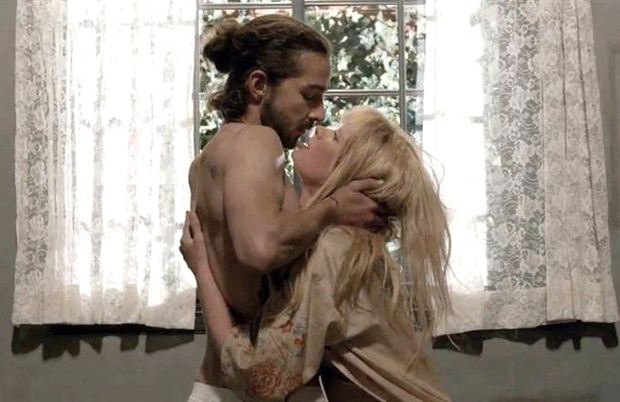 Here's another red band clip for
Lars von Trier
's upcoming
Nymphomaniac
, which (this time) focuses on
Jamie Bell
and
Charlotte Gainsbourg
. In case you forgot, Bell stars as K, while Gainsbourg portrays Joe, a self-diagnosed nymphomaniac who recounts her erotic experiences to the man who saved her after a beating. Head inside to check them out… As you probably already know, this two-part erotic drama both written and directed by von Trier, is presented in chapters. In other words, the movie is divided into 8 chapters, each with its own back story, and this new clip aka
The Silent Duck
, comes straight from chapter six! Take a look: And here's a little explanation:
The Eastern Church is often referred to as the Church of Joy, and the Western Church as the Church of Suffering. Should you make a mental journey from Rome eastwards, you'll find that you move away from guilt and pain, and towards light and joy. However, what Joe comes to learn is that pain and pleasure can be closer than you'd think.
Nymphomaniac has an awesome cast on board which (beside the above mentioned duo) also includes
Stellan Skarsgård
,
Shia LaBeouf
,
Christian Slater
,
Connie Nielsen
,
Uma Thurman
,
Willem Dafoe
,
Stacy Martin
,
Udo Kier
and more. Let us know what you think about the latest clip & stay tuned for more updates!