New Poster For THE HOBBIT: THE DESOLATION OF SMAUG, Opening Tomorrow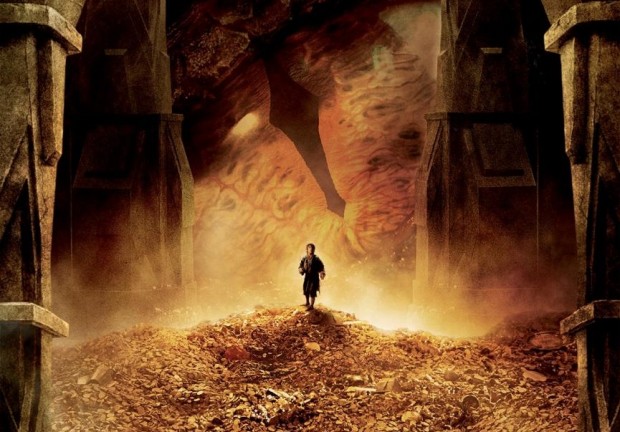 Last call for all Hobbit fans out there – The Hobbit: The Desolation of Smaug opens tomorrow, so quite logically – we're here to give you another poster for Peter Jackson's epic action adventure! Bilbo Baggins and the dragon Smaug (well, at least his eye!), that's exactly what we have for you, head inside to check them out…
You already know, but we will once again remind you that this time, the dwarves, along with Bilbo (Martin Freeman) and Gandalf the Grey (Ian McKellen), continue their quest to reclaim Erebor, their homeland, from Smaug, played by Benedict Cumberbatch.
And, in case you want to see more posters, images, character banners, TV spots, clips and trailers, we definitely recommend you to check out our previous reports.
Richard Armitage, Orlando Bloom, Evangeline Lilly, Luke Evans, Lee Pace, Stephen Fry, Aidan Turner and more star in The Hobbit: The Desolation of Smaug, which (don't forget) opens on December 13th, 2013.
Click on the poster to enlarge & let us know what you think!