New TV Spot & 15 New Images From THE HOBBIT: THE DESOLATION OF SMAUG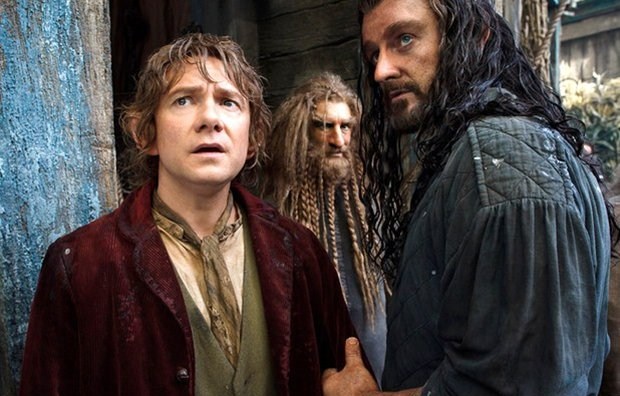 Here comes the latest TV spot and 15 new images from The Hobbit: The Desolation of Smaug, which is set to hit theaters next month. Bilbo encounters Smaug – that's exactly what this new video is all about, and those new stills give us a much better look at the title character, the wizard Gandalf and thirteen Dwarves, led by Thorin Oakenshield. Head inside to check them all out…
Directed by Peter Jackson, the second in a trilogy of films adapting the enduringly popular masterpiece The Hobbit, by J.R.R. Tolkien, the film continues the adventures of Bilbo Baggins as he journeys with the Wizard Gandalf and thirteen Dwarves, on an epic quest to reclaim the lost Dwarf Kingdom of Erebor.
Starring Martin Freeman, Ian McKellen, Richard Armitage, Benedict Cumberbatch, Evangeline Lilly, Lee Pace, Luke Evans, Ken Stott, James Nesbitt, Orlando Bloom and more, The Hobbit: The Desolation of Smaug is set to hit theaters on December 13th, 2013.
Don't forget to click on all these pics to enlarge & stay tuned for even more updates!