New HELIX Teaser Trailers for The White Room 1.05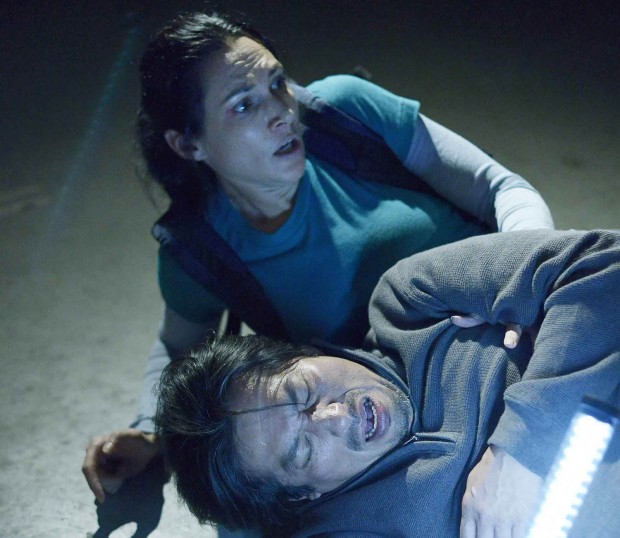 The fallout of Dr. Doreen Boyle's death puts Major Sergio Balleseros at risk, while Dr. Julia Walker and Dr. Hiroshi Hatake make a huge revelation.
Yes, we're here again to share with you some new Helix teaser trailers for the fifth episode of the show, which is titled The White Room in which team members begin to realize that no one is quite who they seem to be.
If you're a fan of the Helix show, you're gonna like these trailers. So, check them out.
You can also see some photos from the fifth episode of Helix.
Created by Ronald D. Moore, Helix stars Billy Campbell (Dr. Alan Farragut ), Kyra Zagorsky (Dr. Julia Walker), Jordan Hayes (Dr. Sarah Jordan), Hiroyuki Sanada (Dr. Hiroshi Hatake), Catherine Lemieux (Dr. Doreen Boyle), Neil Napier (Dr. Peter Farragut), Mark Ghanime (Major Sergio Balleseros) and Meegwun Fairbrother (Daniel Aerov).
Helix, The White Room 1.05 airs January 31st, 2014.