MASTERS OF SEX Teaser Trailers 1.02 Race to Space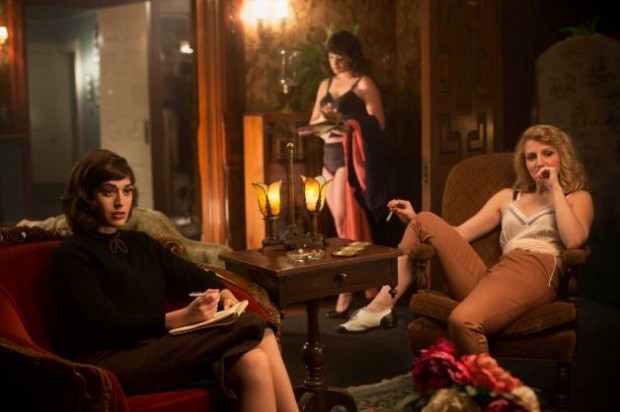 Today we have several videos for Showtime's Masters of Sex – three new teaser trailers for the second episode titled Race to Space.
Masters of Sex stars Michael Sheen and Lizzy Caplan as Dr. William Masters and Virginia Johnson, pioneers of research into human sexual response.
Their research touched off the sexual revolution and took them from a midwestern teaching hospital to the cover of Time magazine and multiple appearances on Johnny Carson's couch. He is a brilliant scientist out of touch with his own feelings, and she is a single working mother ahead of her time. The series chronicles their unusual lives, romance, and unlikely pop culture trajectory.
Here's the official synopsis for Masters of Sex 1.02 Race to Space:

On the heels of Masters' proposal that they participate in the sexual response study, Johnson considers the best course of action to keep her job – only to find she no longer has one. The study has been forced out of the hospital and Masters believes Johnson is to blame. As Johnson fights to save her job and struggles to care for her kids, Masters moves his study to a brothel. But Masters soon discovers that the chaos of the cathouse is unmanageable without Johnson's help.
Written by Michelle Ashford and directed by Michael Dinner, the second episode of Masters of Sex airs October 6.