MASTERS OF SEX Pilot Available Online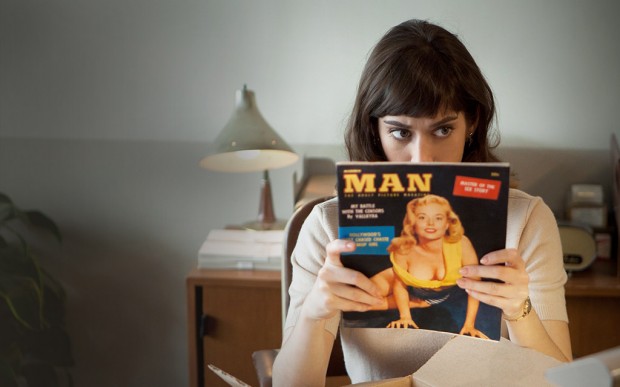 The new Showtime series Masters of Sex doesn't premiere until Sunday September 29 at 10 pm, but Showtime has made the pilot available to watch early online. So, check out the video and enjoy!
Masters of Sex stars Michael Sheen and Lizzy Caplan as Dr. William Masters and Virginia Johnson, pioneers of research into human sexual response.
Directed by John Madden, created by Michelle Ashford and based on Thomas Maier's biography Masters of Sex: The Life and Times of William Masters and Virginia Johnson, the upcoming drama revolves around a real-life pioneers of the science of human sexuality, William Masters and Virginia Johnson.
Their research touched off the sexual revolution and took them from a midwestern teaching hospital to the cover of Time magazine and multiple appearances on Johnny Carson's couch. He is a brilliant scientist out of touch with his own feelings, and she is a single working mother ahead of her time. The series chronicles their unusual lives, romance, and unlikely pop culture trajectory.
Beside Sheen and Caplan, the rest of the cast also includes Caitlin Fitzgerald, Nicholas D'Agosto and Teddy Sears.
Masters of Sex is set to premiere on September 29th, 2013.
You can also watch a teaser for Masters of Sex Season 1