Ticket To Hell: Trailer For KILLER HOLIDAY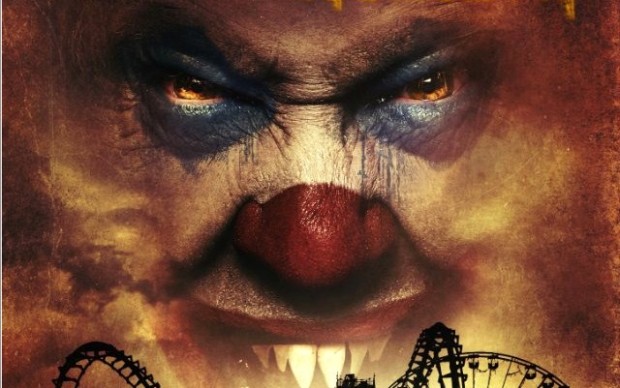 Here's the official trailer for
Marty Thomas
' horror thriller
Killer Holiday
, which will be available on DVD this November. On this vacation step right up to experience the rid of your life – that's a startling motive revealed when psychotic killer Melvin Holiday stalks eight unsuspecting teenage victims lured to an abandoned amusement park off old Route 66. Head inside to check them out… Written by
Marty Thomas
and
Jon Zuber
, the movie follows eight friends who set off on Route 66 for fun and good times. Unknowingly, one in their group is a serial killer and he hopes to ensnare them in an isolated locale. Murder and mystery (as usual), take a look:
And here's the official synopsis:
Psychotic killer Melvin "Spider" Holiday stalks eight unsuspecting teenage victims along old Route 66, driving them further and further from civilization. Anxiety starts to build as each stop along the way proves stranger then the last until the group is lured to an abandoned amusement park with a horrifying past. Soon they discover that the park comes complete with broken down carnival rides, the smell of death and a killer ready to give them one ticket to hell.
Killer Holiday
cast includes
Michael Copon
,
Rachel Lara
,
Alex Mandel
, and
Julia Beth Stern
, and as we mentioned at the beginning – Lionsgate Home Entertainment will release the movie on November 5th, 2013 on DVD.